Malta is a beautiful island country located in the central Mediterranean with sparkling blue water and sandy beaches which I quickly fell in love with. If you're interested in sea, sun, and cultural attractions, then this is the place for you. This somewhat, low-key European destination is often overshadowed by Greece or Italy, but that doesn't mean you shouldn't visit! In fact, I found the autumn season to be the perfect time to visit, especially around September. There are less crowds but the weather is still fantastic. I hope you enjoy reading my Malta highlights and consider traveling there in the near future!
Valletta
Valletta is probably first on everyone's list when planning a trip to Malta, and for good reason! This beautiful capital city is easily accessible from the rest of Europe and offers up a seriously charming and old-world atmosphere. After arriving at The Saint John Hotel, a newly opened boutique hotel which I wrote about here, I quickly dropped off my bags and decided to explore on foot. Valletta is extremely walkable and its one of the best ways to explore as it offers a feast for the eyes.
Valletta was once considered a "modern city" after its construction in the 16th century by the Knights of St John. Thanks to its grand history, it is now known as a European Art City with incredible Baroque architecture, as well as an World Heritage City.
One of the most stunning buildings that still survives from the 16th century is Saint John's Co-Cathedral, a Roman Catholic cathedral dedicated to Saint John the Baptist. This gem is definitely worth visiting while in Valletta as its an important and sacred place of worship, as well as being one of the finest examples of Baroque art and architecture. The entrance fees are starting at 10 euros for adults, and not only grants you entry, but also an audio guide if you wish. If you are simply coming in to pray, you do not have to pay.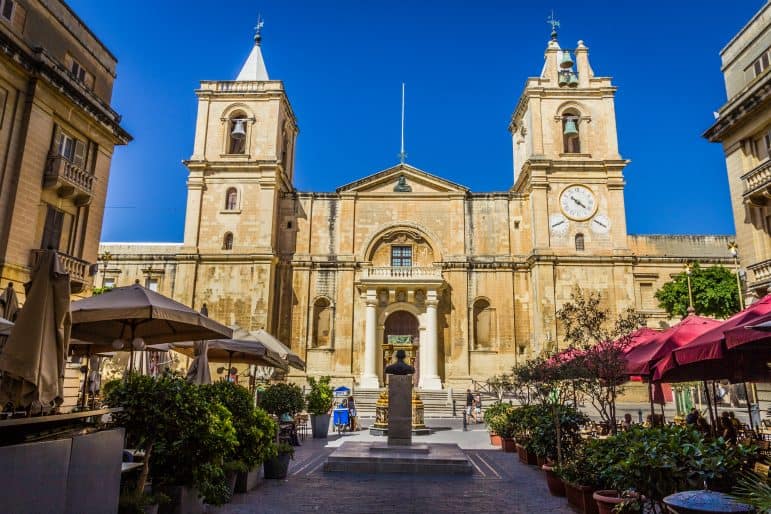 After my visit to the cathedral, I enjoyed escaping the bustling city center and strolling alongside the Valletta Waterfront. This picturesque promenade offers wonderful sea views, as well as a chance to do some fabulous shopping thanks to the Pinto Stores and Forni Shopping Complex. If you are looking for more history, you can also visit the Church of the Flight into Egypt which was built in 1752.
Lastly, you should not leave Valletta without visiting the famous star fort: Fort Saint Elmo. This impressive 16th century structure resides along the seaside and spreads across 12 acres. It is best known for its role in the victory at Great Siege of Malta in 1565. Tickets for adults start at 10 euros and it's open 7 day a week.
The most iconic place to visit here on the island of Malta is the Blue Grotto, which is the biggest cave in the area. Prestige Cabs arranged for a small boat to take me around the famous caves. This natural wonder is even more beautiful in person. You can have a memorable boat day out here thanks to its safe bathing waters, diving spots, and picturesque surroundings.
Islands of Gozo and 

Comino
Thanks to the expertise of The Saint John Hotel, they arranged a wonderful day trip for me with Prestige Cabs Malta. We escaped the city of Valletta for the day and started off by taking a short ferry ride (about 30 minutes) to the small island of Gozo.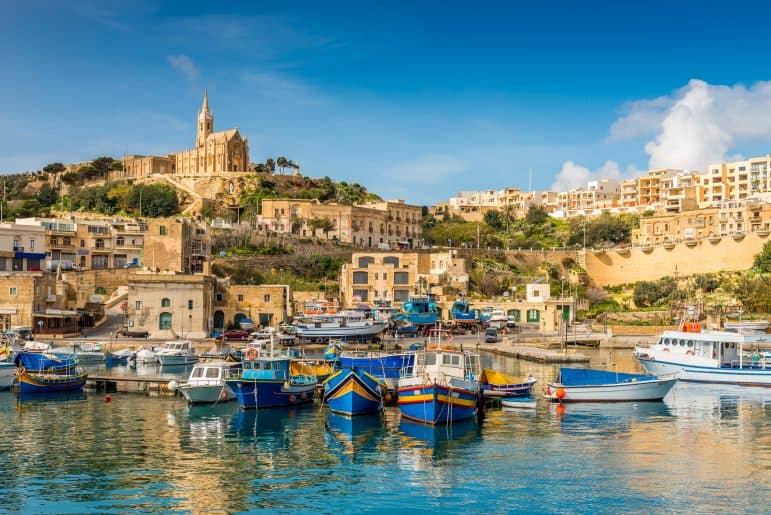 If you enjoy mythical places, Gozo will certainly intrigue you. It is believed to be Calypso's island in Homer's Odyssey. Whether you believe that or not, there are still beautiful treasures waiting to be found here. Gozo offers a rugged landscape and stunning coastline where people enjoy diving. You can find quaint, stone farmhouses and Baroque churches scattered throughout the countryside.
In terms of history, Gozo has so much to offer with its historic forts offering panoramas, as well as one of the best preserved prehistoric temples: Ġgantija.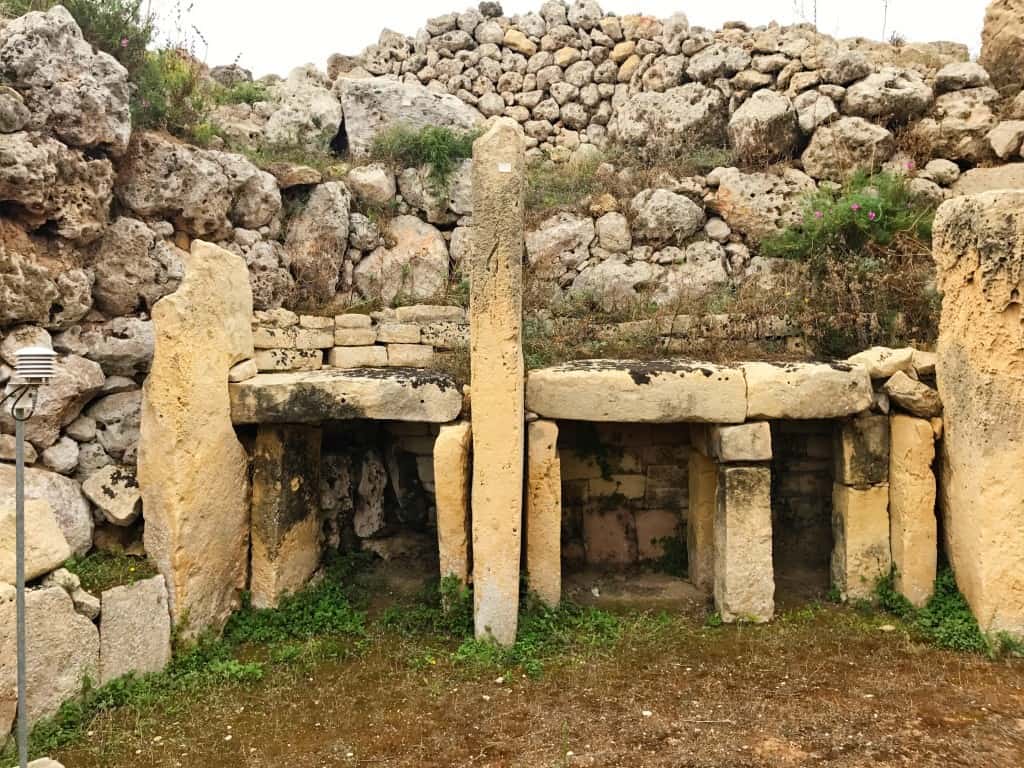 Gozo's sister island of Comino is also a must-see. I was first blown away with how bright green the water was in some places! Mixed with those sparkling blues, I couldn't stop taking photos. You can have a memorable boat day out here thanks to its safe bathing waters, diving spots, and picturesque surroundings.
Popeye Village
Once you're back on the main island after visiting Comino, the famous Popeye Village is located just a short drive away. Yes, you read that correctly! This village was originally built as a film set for the 1980 film Popeye, starring Robin Williams. Lucky for us, it was kept perfectly intact and is now open to the public as an open-air museum and theme park. Whether you've seen the film or not, it is a fun place to explore, especially with kids!
Marsaxlokk
For those seafood lovers out there, the traditional fishing village of Marsaxlokk is a great place to walk around for an afternoon. It has such a charming harbor with turquoise blue waters and so many colorful fishing boats. It is known for the large fish market that takes place every Sunday, as well as a tourist market all other days during the week.
Malta feels almost like a hidden gem in Europe but it deserves to be visited all year round from people across the globe. Thanks to its small size, it is easy to see a lot of the country in one trip and I encourage you to do so. Malta is one of those special places where, moments after leaving, I was already planning my return back!
Pin This!