Azamara Club Cruises make up a line of incredible, experience-based voyages that are not to be missed. My own experience on Azamara Journey is a testament to what sets them apart from other cruise lines: a dedication to more than just a luxurious trip with quick stops in various destinations, but a chance to really see and get a feel for all of the locations on the agenda.
My expedition was a 10-night Arabian Gulf & Emirates cruise on the mid-sized, award-winning Azamara Journey. Having little more than a week felt like the perfect amount of time to settle in and fully relax onboard.
The Staterooms and Suites
The rooms on a cruise can really make or break your experience. Thankfully, staterooms and suites on the Azamara Journey offer stellar accommodations accompanied by professional services and thoughtful details. Staterooms include the Club Veranda Stateroom, the Club Oceanview Stateroom, and the Club Interior Stateroom. These rooms were completely refurbished in 2018 with contemporary décor and all the necessary technological developments. If you're interested in the "Suite life", the Club World Owner's Suite, Club Ocean Suite, and Club Continent Suite are more like private retreats than hotel rooms which is such a treat. Any of them would be beyond perfect for celebrating a special occasion!
Our suite was the Veranda Stateroom and I fell in love with the elegant decor and cool tones. However, the best part was certainly the veranda. It was so amazing to be able to enjoy the sea views from my room, instead of always having to go out to different parts of the ship. I had a first-class view at all times, and there was plenty of space to sit out and admire the world passing by.
Onboard Dining
The Azamara Journey covers a range of culinary opportunities, so guests can enjoy a variety of dishes on any given day from six diverse dining options, as well as room service. Variety is always appreciated, especially when you're onboard a ship for 10 days! I never got tired of any particular restaurant or food, it was all fabulous. The Aqualina Restaurant offers Italian specialites along with some delicious contemporary twists, and it was definitely one of my favorites to dine in.
For stunning views and delicious steaks, Prime C offers authentic local dishes in addition to classic dishes and seafood. Main dining is located in the Discoveries Restaurant for a taste of something local, it also provides a lovely setting for an elegant dinner. We enjoyed most of our meals in Discoveries and found the cuisine to be beautifully presented and flavorful. I appreciated the fact that I could enjoy the local cuisines right on the ship.
Casual dining and quick bites are served on the patio and include self-serve frozen yogurt stations, the Windows Cafe which serves a diverse selection of foods three times a day, and the Mosaic Café, the perfect spot for coffee and a comfortable seat. It was nice to have quick, grab-and-go options as well.
Azamara Club Cruises hosts a complimentary White Night Party aboard their ships on every cruise where guests come dressed in white and we all enjoy a festive get-together on the pool deck, complete with a fabulous buffet. We were treated to talented Arabic ladies who decorated our hands with Henna tattoos, while being entertained with wonderful Arabic music. We enjoyed all of this under a beautiful moonlit night in Dubai. It was truly unforgettable and a highlight for me!
Spa & Fitness
The Sanctum Spa offers restorative treatments, relaxation, and a world of pampering. Numerous wellness options are available, including acupuncture. Additionally, the salon is open to guests for mani/pedis, hair styling, and special packages upon request. Having these fabulous spa services onboard raised my relaxation mode to a whole new level.
Guests can frequent the fitness center to work out on up-to-date equipment or take a complimentary group class such as nutrition classes, cycling, or sunset yoga! Personal trainers and a boot camp with group workouts are perfect to keep in shape throughout the journey. Sometimes it's nice to work out onboard, especially when you are eating so many delicious meals!
Pool Area
I thoroughly enjoyed spending every sun-drenched day lounging by the pool. There were plenty of comfortable lounge chairs and towels provided for anyone to use. On the top deck, which overlooks the pool, guests can enjoy strolling, playing shuffleboard, or taking in the beautiful sunrises and sunsets.
One of the nice touches about Azamara is that they provide guests with a complimentary beach bag. This really comes in handy to carry around your towel, suntan lotion and other essentials to bring to the pool!
Entertainment & Activities
The Azamara Journey goes above and beyond to provide guests with top-notch, onboard entertainment. A number of enrichment programs are available, including seminars and lectures on various topics, such as destination history and culture, led by onboard experts. There are wine tastings, culinary demonstrations, and even computer classes in Excel, Powerpoint, and Photoshop.
We enjoyed a delicious meal at the Chef's Table one evening. This exclusive dining experience paired course after course perfectly with delicious wines. Being a foodie, this was one of my favorite evenings!
The performances presented on Azamara meet and surpass the expectations of the shows you would pay to see on land. There is also an impressive variety not often seen on cruise ships: Broadway shows, live musical performances, and even Magic City Opera. Not only are there planned at-sea performances, but local dance troupes and performers come onboard to demonstrate authentic songs and acts as part of Azamara's dedication to Destination Immersion. This sets Azamara apart from the rest and allows guests to truly immerse in the local culture.
The Casino provides standard games and slots along with complimentary gaming lessons for individuals and groups alike! Guests can also peruse the onboard shops for casual wear, small gifts, and pool-side necessities as well as fine jewelry and designer pieces, and even camera equipment. It's safe to say, you will never be bored on an Azamara ship!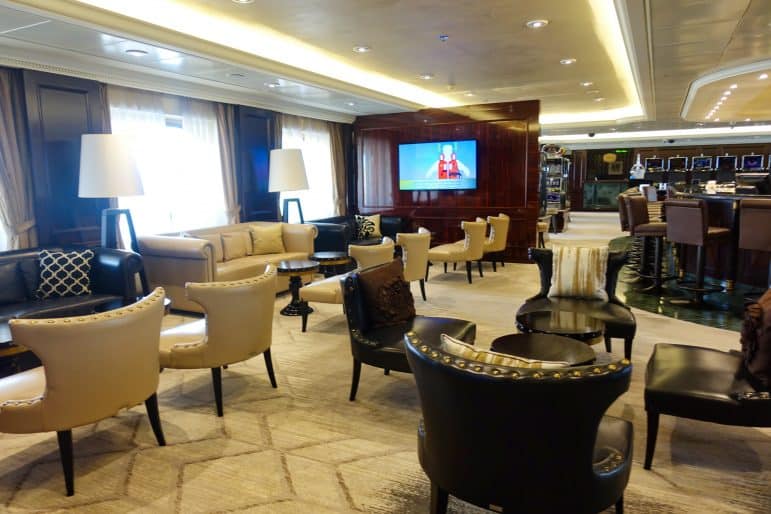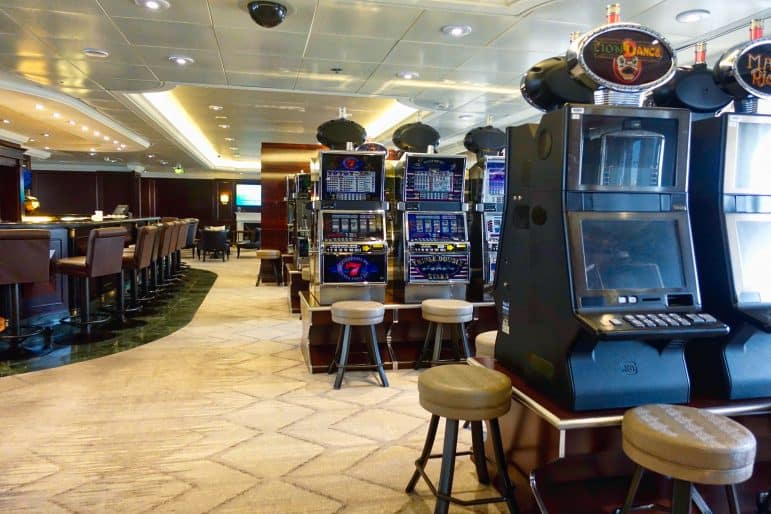 My experience on the Azamara Journey was 10-days of absolute bliss. Thanks to the beautiful rooms, surroundings, and on-board services, I enjoyed ultimate relaxation. But more importantly, I really loved getting to know the local history and culture through delicious food and lively entertainment. I'd recommend Azamara Club Cruises to anyone searching for a luxurious and enriching vacation!
Pin This!