One of the perks of being a Crown & Anchor Society Member on Royal Caribbean is having the opportunities to see behind the scenes of the ship.
As Crown & Anchor Society members, our family was invited to take a tour of the Bridge and Galley on Splendour of the Seas.  We had been interested in taking the tour since we had been talking about a funny structure that stuck out of the side of the boat which was directly in front of our room on Deck Eight. We had watched the crew a few times guiding the ship when we were docking in the ports.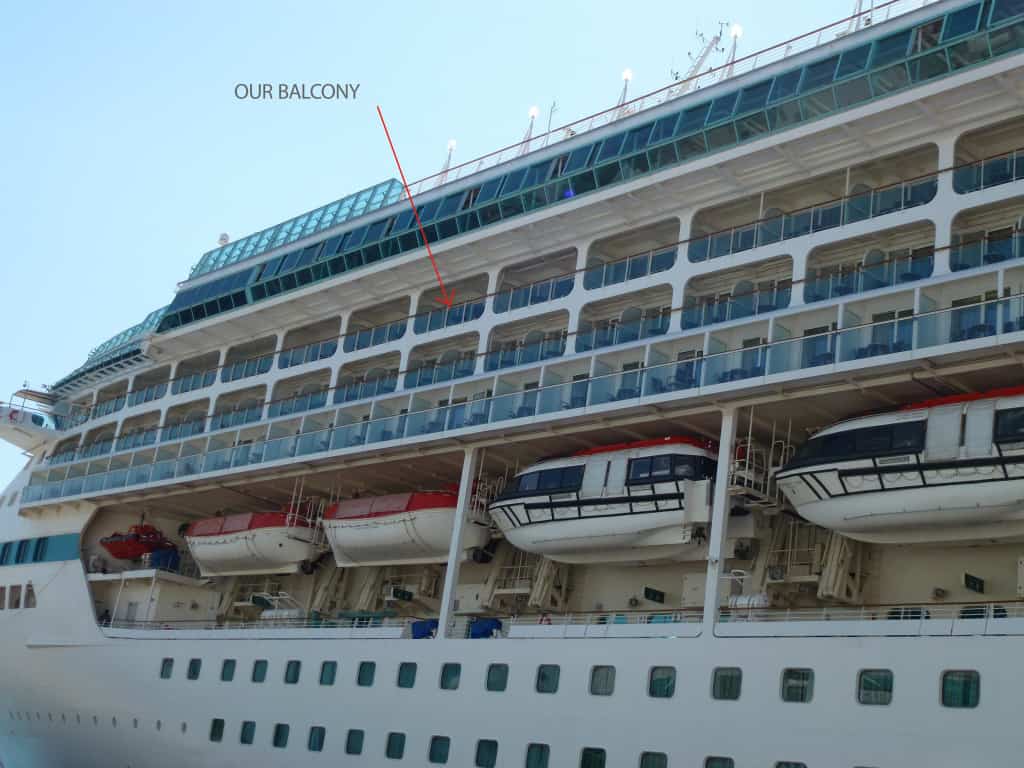 I was very excited when I saw a little envelope in our room with the invitation asking us if we were interested in taking a  bridge and galley tour and I of course signed us up.  It was a little hard getting all the kids up for a 8:30 a.m. tour, but I managed to get two out of the three up.
We were escorted to the front of the ship by one of the officers.  An interesting fact that we learned was when a ship in underway the bridge is manned by an OOW (officer of the watch) aided usually by an AB (able seaman) acting as lookout.
We even got to spend time with Officer Bradley who was the officer on the Bridge in charge of the ship the day we took the tour.   She and her crew went over some of the radar instruments they use to navigate the ship.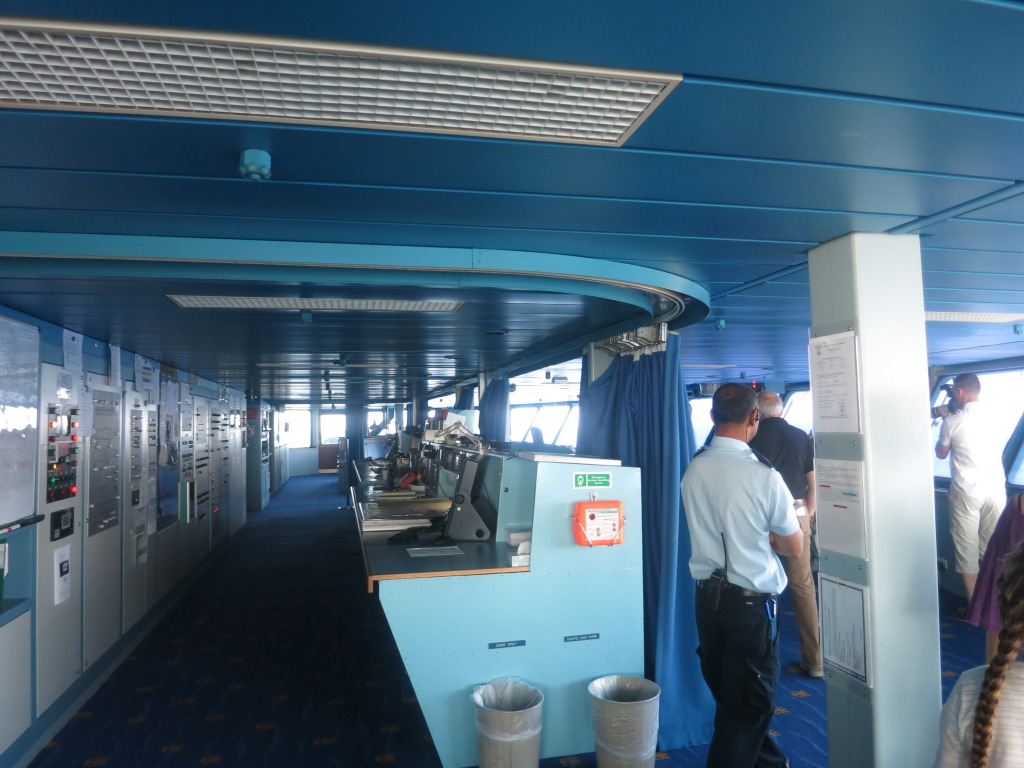 They took us on a  tour of the flying bridge outside of the ship.  Part of the floor is glass to allow them to navigate and moor the ship. Although, I know the glass floor was safe to stand on, I kept my distance since standing over a glass floor with a hundred feet of air beneath me is NOT my idea of a good time. But my kids and husband were totally into it.
The Splendour of the Seas bridge tour showed how complex maneuvering this floating hotel is. The orderliness and professionalism of the team provided some nice reassurance that we were in good hands.
When you are on your next cruise, even if it's first one, you should signup while on your cruise so that you can take advantage of the Onboard Booking Bonus and also ensure that all of your benefits of Crown & Anchor Society membership begin on your next Royal Caribbean cruise vacation. In the Crown & Anchor Society, your level in the program depends on the number of cruise vacations you have taken and it's easier to get credit for them if you are signed up from the start.
Next:  Behind the Scenes Galley Tour on Splendour of the Seas