Living in South Florida and having some of the most beautiful beaches at our doorsteps, my girlfriends and I decided it would be fun for us to get away from our every day lives for a Girls Weekend Getaway.    Goodbye kids and husbands, hello South Beach in Miami.
They came to me for hotel suggestions and my first choice was the Loews Miami Beach Hotel.   The hotel is in the best location, right on the beach.  It's conveniently located and walking distance from Lincoln Road and Ocean Drive.  Loews Miami Beach Hotel in the heart of Miami's Art Deco District.  You don't need to leave the hotel to dine or get a spa treatment, and you can be at most South Beach hot spots in minutes.
From the minute we arrived, we were warmly welcomed.  We dropped our cars off at the valet and entered the beautifully decorated lobby.  For the four of us, we had reserved two Premium Double Rooms.  Our rooms were comfortable and cozy. They had two double beds with white down comforters, pillows you melt into, and headboards printed with beautiful pale green large flowers that extended from the top of the bed to the ceiling.  We had a ocean view which I would highly recommend.  The bathroom was spacious and lined with marble.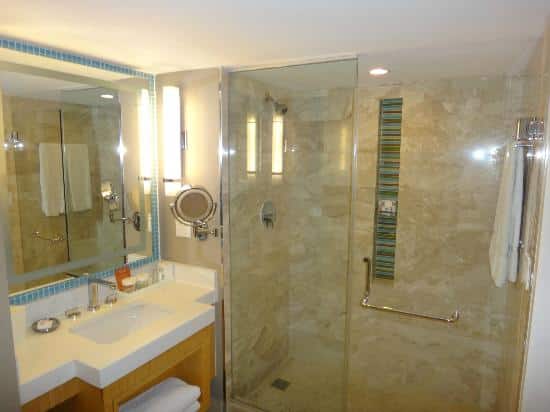 While enjoying the South Beach sun, you can lounge on the sand and people-watch.  After enjoying a dip in the warm waters of South Beach, we were approached by a guy who convinced us all to get henna tattoos for $25.   In a matter of minutes, we each had tattoos.  The Loew's hotel waiters came by the beach lounge chairs often to take drinks or food orders.   They had menus attached to our lounge chairs which made it easy to order.
For those who prefer lounging by the pool, the hotel offers an inspired cabana deck called "SOAK". The cabana deck is comprised of eight poolside cabanas featuring private rooftop terraces and plush, luxury daybeds for day or weekly rentals.   We are beach worshipers so we didn't  spend any time at the pool area.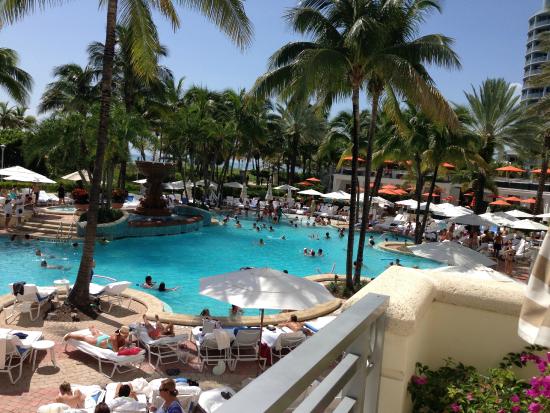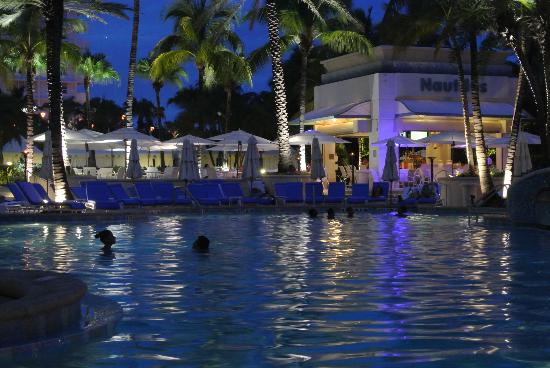 Some of us early raisers decided to go work out at the gym one morning.  The gym is great and it looks out onto the pool area and beach beyond. They have a few classes and the women's dressing room has a steam room, hot tub, and calming room. None of us had a massage or facial at the spa there, but we heard it was luxurious.
Overall the Loews is a beautiful place to stay in Miami Beach.  Next time we stay we might upgrade and stay in the Presidential Suite.  "What do you say girls"?
Have you ever stayed at the Loews Miami Beach Hotel?
Address:
Loews Miami Beach Hotel
1601 Collins Ave
Miami Beach, FL 33139