France is a country known for its rich culture, history and very notably, cuisine. Among the many reasons that you absolutely want to visit Bordeaux, France, the city was classified as a UNESCO World Heritage Site in 2007, has since been voted Best European Destination 2015.
InterContinental's newest hotel, InterContinental® Bordeaux – Le Grand Hotel, France, provides the perfect jumping off point to explore the city and everything it has to offer. The hotel has been elegantly converted from the current Grand Hôtel de Bordeaux & Spa and is IHG's fifth InterContinental Hotels & Resorts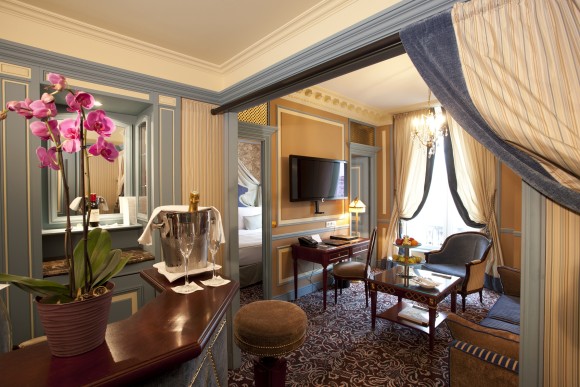 Designed for you to bring you comfort and the coziness of home while preserving the 18th century style and design, the hotel is situated on Bordeaux's main square, La Place de Comedie, and sits next to luxurious boutiques and first-class restaurants, all of which you will definitely want to try when you visit. However, the location isn't the only draw of the hotel; if you want a day of relaxation and style, the hotel itself has plenty to offer as well.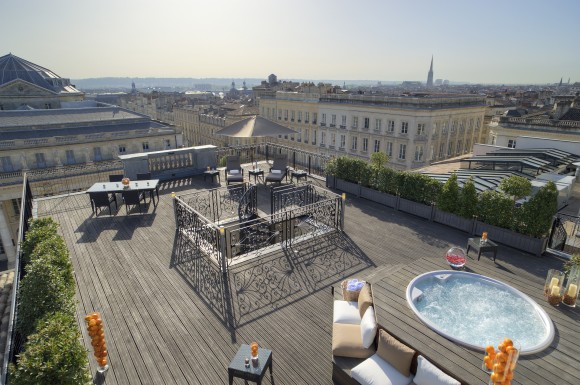 Le Pressoir D'Argent is the fine dining restaurant on the premises, and is run by The Gordon Ramsay Group headed by the internationally renowned, multi-Michelin starred chef Gordon Ramsay, brings international flair to the fine dining restaurant, Le Pressoir d'Argent Gordon Ramsay. Executive Chef Gilad Peled prepares uniquely seasonal dishes from the terroir of Bordeaux, all expertly matched with exceptional, prominent wines from the region.
"To have a restaurant in the wine capital of France with its world-class vineyards and glorious regional produce is extremely exciting," says Chef Gordon Ramsay.    
To experience the vast and incredible vineyards of France, the hotel has its own unique Wine Concierge Service. Five Concierges have come together to design several different programs which will allow guests to experience all the wines of Bordeaux, which are traditionally closed to the public.
After a fantastic meal, why not visit the two story Les Bains de Lea spa, which includes programs for fitness, wellness, and relaxation, 10 treatment rooms, 2 VIP treatment rooms, and a jacuzzi on the 360 degree rooftop beach.
With its elegant and beautiful design, Le Grand Hotel is the perfect place to explore and experience Bordeaux in comfort and style.  
For more information, and to book a reservation:
INTERCONTINENTAL BORDEAUX – LE GRAND HOTEL , 2-5 Place de la Comédie : Bordeaux , France : +33-5-57304444