The weather can really make or break a vacation, especially when you're in Alaska.  After spending a few days walking around in rainy, cold weather that followed us along the coast.    We decided to take it easy and not go canoeing at 7:00 am to go see a glacier.
On my list of excursions available on Royal Caribbean's Radiance of the Seas.  I researched several different excursions for Skagway and was excited to find "Jewell Gardens".   It caught my attention instantly.    I thought "Wow this is great. What fun for the whole family to learn to glassblow"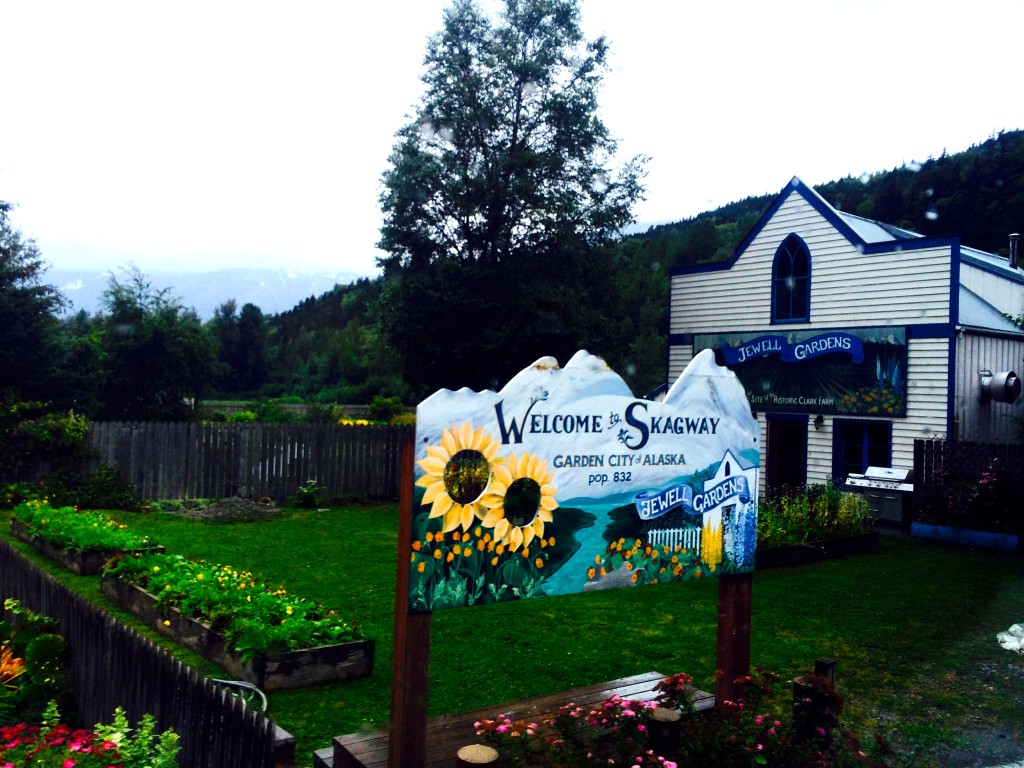 Jewell Gardens is Alaska's only public glassblowing studio where visitors have have an opportunity to blow their own glass art.   
We got on the bus and after a short 10 minute bus ride from the cruise terminal we arrived at Jewell Gardens. The first things we noticed were the beautifully maintained gardens around the property, the fresh food growing and the greenhouse.  They even have a model train running through the flower gardens with glass flowers mixed in with the flower gardens.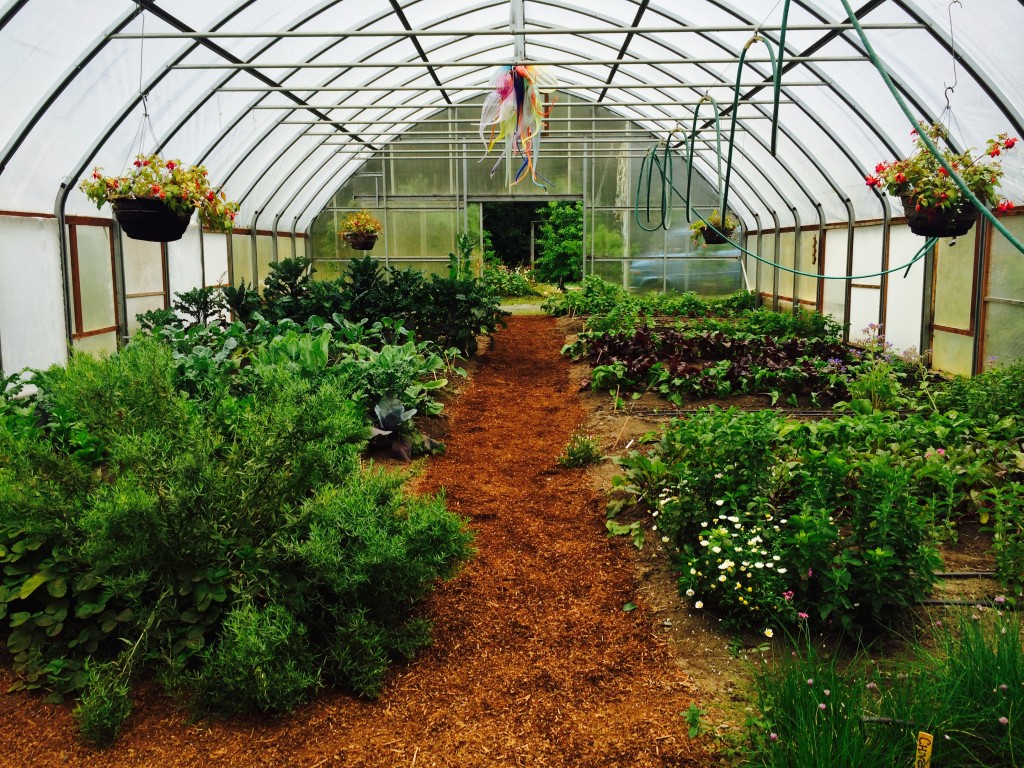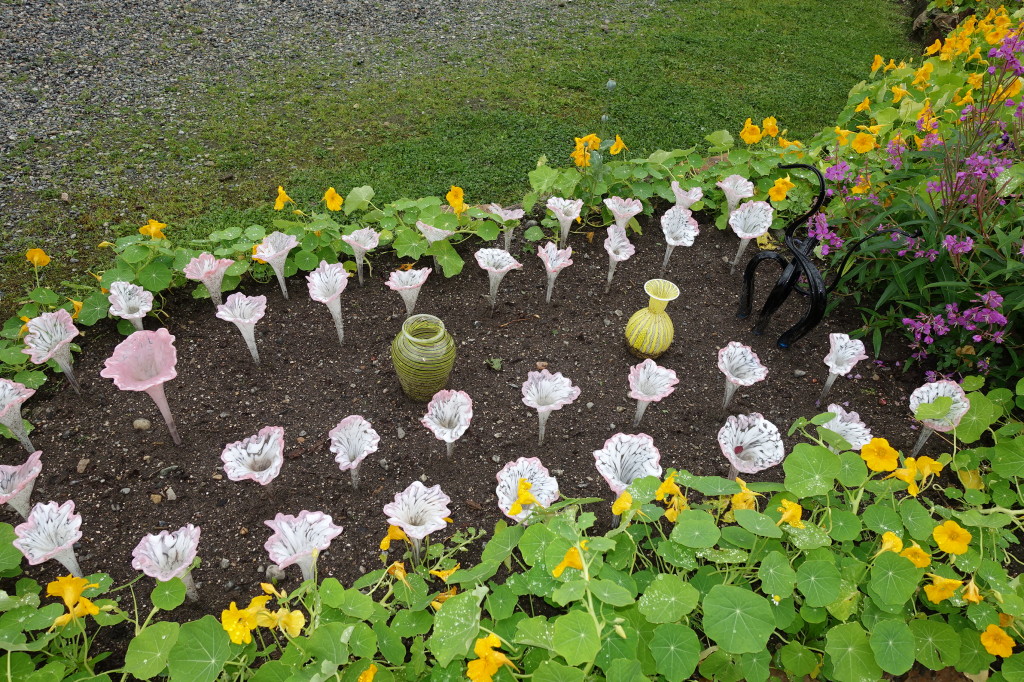 We walked over to the glassblowing shop where Jeramy our glassblowing instructor give us a brief demonstration on the process of glassblowing and holding the rod properly so we don't burn ourselves. 
We were given many choices of colors and designs. They asked if we wanted to make a paperweight or a Christmas ornament.  Decisions…Decisions…
I decided to make a paperweight and selected the multi-color one called "Party Time", while some of the others went for the Christmas Ornament.   Each person in the group was asked to put on a blue coat and protective glasses.  One of the ladies from our tour group came around and had each of us fill out a return label.   When I asked why, she said that they allow the ornaments to cool for 24 hours and shipped our creations directly to our homes.   What a great idea!   
They first prepared a table with a selection of pigments.  We each had a turn taking a rod out of the oven, rolling it on the glass pigment on the table and maneuvering it in the oven.  We each them blew into a small hose to enlarge the glass ball.  Once the glass ball was the perfect size we took it to a table and either flattened the edge or put a ring on it to make it into a hanging ornament.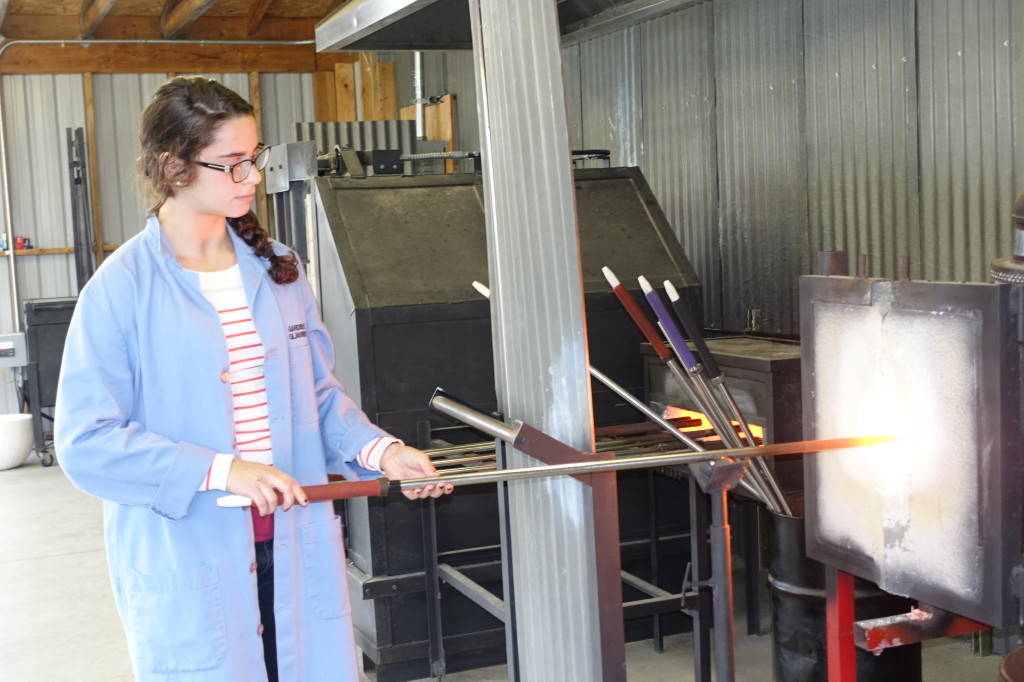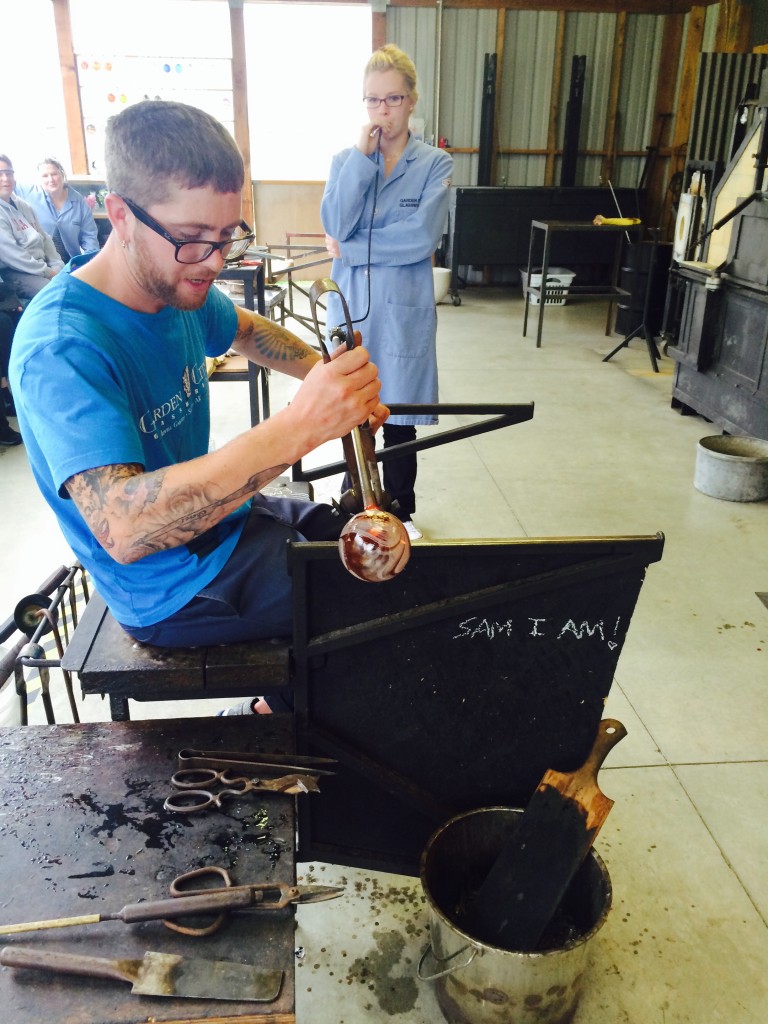 Our glassblowing experience was followed by lunch and tea service at their own restaurant "Poppies" where many of the meals served include organic produce (vegetables, herbs, and edible flowers) picked fresh from their gardens.   We had a choice of wine, soda, or tea to accompany our lunch.  Lunch served was a piece of quiche, small salad, and a soup.  It was a great way to end our day.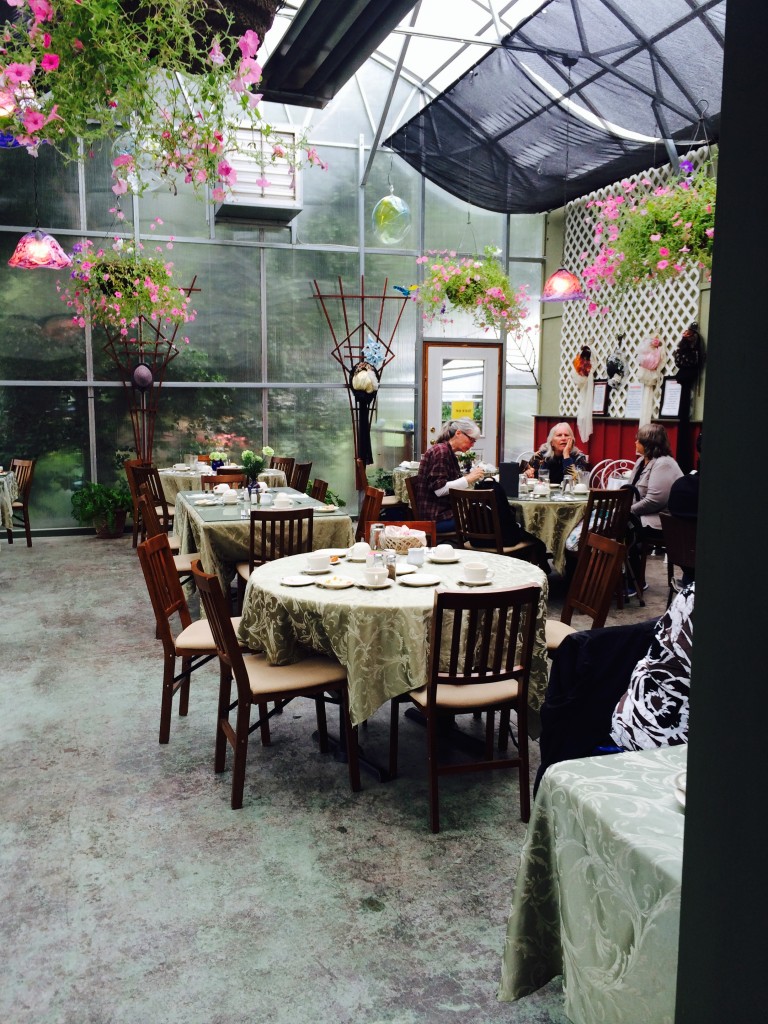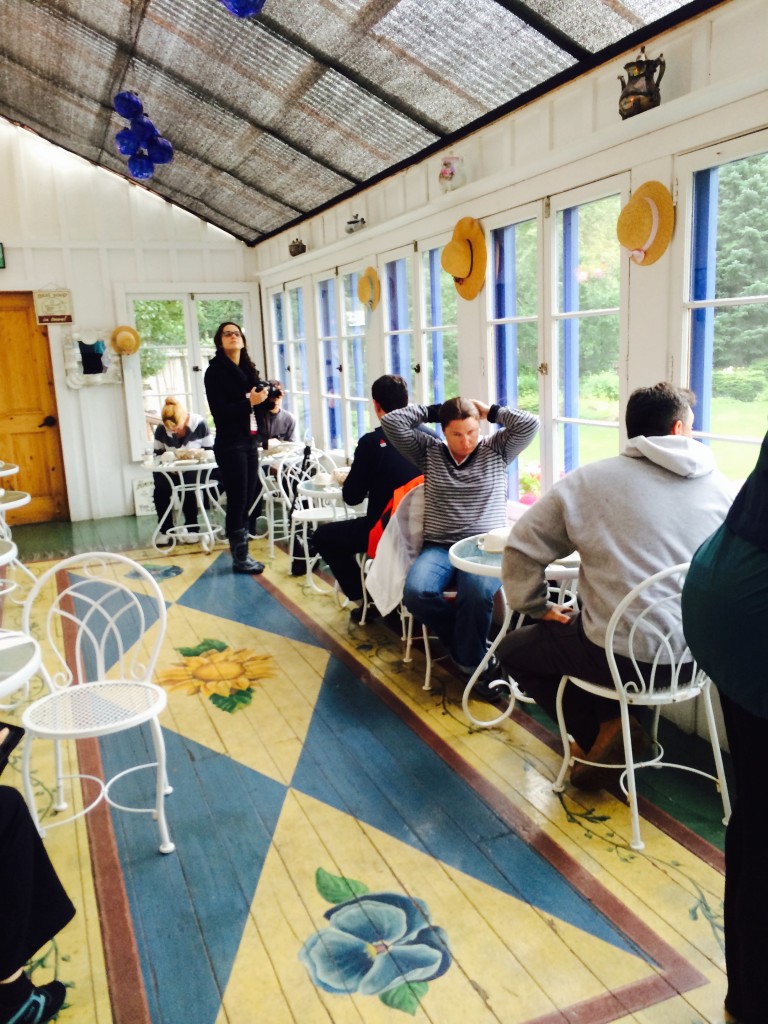 I'm happy to report that we received our ornaments in the mail, exactly a week after we visited Jewell Garden.  I was very pleased to see that each of them was very well packaged and arrived unbroken.
If you have ever wanted to blow glass, this is the place to try it. What could be better than an ornament on your Christmas tree to remind you of your once in a lifetime trip.  There are glass blowing exhibits and a gift shop on the premises, as well.
Dates & Hours of Operation
Walk Up Garden Admission Hours:  May 5th through Sept. 29th – open daily 9 am to 5 pm
Poppies Restaurant Fixed Menu Lunch Service: May 10th through Sept. 24th – 11 am to 3 pm
If you are arriving in Skagway by cruise ship, visit the Cruise Passenger  page for valuable tips on which of our tour programs are offered by the different cruise lines.   The entire tour takes around two 1/2 hours.