Travel of all kinds, whether it is for business or pleasure, is always exciting. The part of traveling that can truly be a hassle, however, is flying. Finding and booking flights, especially on short notice, is time consuming at best, and it can be quite expensive to book flights at the standard of comfort and luxury that you deserve. If this has ever been a struggle for you, why not go to the experts like I do?
Ultimate Class Airfares is an exceedingly experienced company that excels at finding the Business and First Class flights you need at amazing values, without compromising the perks of flying in style. Their team will find you discounts at up to 75% off, and are so good at what they do that 80% of their business is repeat customers.
Ultimate Class works with any major reputable airlines that you may use, including Singapore Airlines, British Airways, and American Airlines, to get you the best flights available. They have a team that specializes in flights to and from Asia, and will find you exactly what you need at prices you can't beat to travel around the world in luxury and comfort.
Not only does Ultimate Class book your flight, even last minute, but they are available before, during, and after to help make every step of your journey as stress-free as possible. Their website is simple and easy to use, and offers not only sample fares, information about Ultimate Class Airfares, and several ways to contact someone for help or booking, but also allows you to get a free quote, read about other clients' experiences, and even links to blog articles for your reading pleasure.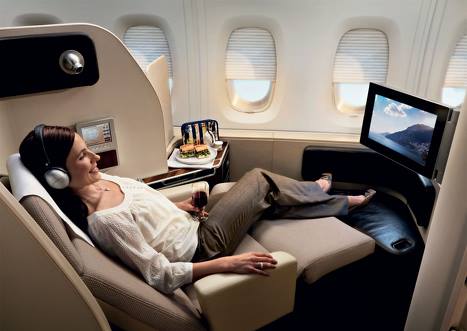 If you're looking to take the stress out of booking your next flight, look no further than Ultimate Class Airfares. There is no better way to ensure that you travel in luxury and style, and are catered to with incredible customer service. Traveling like royalty is only a phone call or email away!

Disclosure: This post is sponsored by Ultimate Class Airfares, but the content and opinions expressed here are my own.