Mesa Verde National Park (spanish for green table) is in southern Colorado and one of the best cliff dwellings in the Southwest. .  It"s a good 45 minutes drive from Durango.  The archaeological sites were built by the Ancestral Puebloans who inhabited Mesa Verde for more than 700 years (500 A.D. to 1300 A.D).  Mesa Verde has 600 cliff dwellings and these sites are some of the most notable and best preserved ruins in the U.S.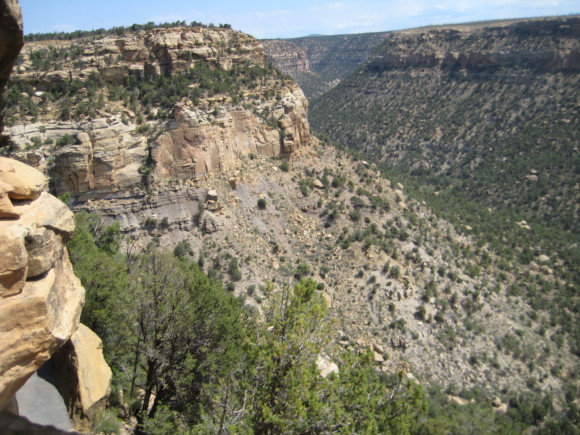 Five of the most impressive cliff dwelling sites include:
Cliff Palace and Balcony House can only be visited with a Ranger Tour.  They are probably two of the most incredible sites to see.
Planning on staying overnight while visiting the park,  Far View Lodge is the most convenient.  It's located 15 minute inside the park and a short ride to the visitors center.  Camping is also permitted in the park at Morefield Campground.
There is so much to do and see that you really need more than one day to see if all.   I would suggest staying two days.   You need to be ready to crawl through small openings and climb ladders that are about 30 feet off the side of a cliff.  If you're afraid of heights, like I was.  DON'T look down.
Bring comfortable walking shoes and plenty of drinking water.  It can get quite hot during the summer months.  The park is open from May – October.
Pin This!