Imagine waking up to a dazzling view of the Smoky Mountains from the comfort of your private cabin. Picture spending your days hiking or skiing in the fresh mountain air, watching the sunset into its fiery glory behind the peaks. You can retire to your sumptuous cabin at night and relax in front of a roaring fire with a glass of wine in hand. If this sounds like paradise, then a luxury cabin vacation is just what you need! 
Staying in a luxury cabin is unlike any other vacation experience. Its boho-chic vibe and homey feel are the perfect way to escape the hustle and bustle of everyday life. From its picturesque setting to its five-star amenities, a luxury cabin rental has everything you need to relax, rejuvenate, and indulge. If you're planning your next vacation and are stuck on where to go, here are *five* reasons why a cabin vacation is just what you need…
The Quiet of Nature:
One of the best things about a cabin vacation is its serene and peaceful setting. If your location is amidst the illustrious Smokies that age back to 300 million years with a rich history, you can finally unplug from the outside world and enjoy the quiet of nature.Whether you're reading a book under the trees or taking a leisurely stroll through the woods, being surrounded by 140 species of trees is an incredibly soothing and refreshing experience. When it comes to the Smoky Mountain cabin rentals, you will be spoiled for choice. Whether you're looking for a cozy one-bedroom cabin or a spacious six-bedroom lodge, there's a perfect rental for you. If you're lucky, you'll be able to spot one of the 1500 bears that call the Smokies their home while sipping hot chocolate on the porch. Several studies prove that spending time in nature can lower your stress levels, improve your mood, and boost your immune system.
Unmatchable Comfort:
Another reason why a cabin vacation is just what you need is its cozy and homey vibe. You don't have to worry about squeezing into a cramped hotel room or dealing with noisy neighbors. From rustic furnishings to comfortable beds, a cabin rental offers all the comforts of home while being nestled in nature. If anyone tells you cabin rentals are plain boring with no added frills, they haven't stayed in a luxury rental! Most come with top-notch amenities like a fully equipped kitchen, a washer and dryer, and Wi-Fi. You can also find one with a private hot tub where you can soak your tired muscles after a long long day of skiing or hiking. Some also have game rooms to enjoy a friendly game of pool or Ping-Pong with your family or friends and reminisce about old times. Moreover, you don't have to worry about making breakfast or packing a lunch. With most cabin rentals, you have the option of adding on a chef service so you can sit back, relax, and enjoy.
Privacy and Intimacy:
Ah, that's a true luxury now. Especially in today's world, it's hard to find a place where there are no constant reminders of the outside world. Hotels, although modern, are still populated with other guests who may or may not be respectful of your privacy. You have to share common areas like the lobby, elevators, and pool. Not a delight when you aim to cut off all communication with strangers and be with your family. A cabin rental offers you and your loved ones the privacy and intimacy that's hard to come by these days. Whether you're on an intimate getaway or a family vacation, you can enjoy quality time together without any distractions. You can also take advantage of the privacy and indulge in some much-needed R&R. There's nothing like soaking in a hot tub under the stars with your special someone or roasting mushrooms and playing charades by the fireplace with your kids.
The Dreamy Locations:
Remember scrolling through Booking.com or Airbnb and seeing those dreamy locations that you thought were too good to be true? Well, they're real, and you can stay in them on your next vacation! When you book a cabin, you're not limited to one location. You can find a rental in the middle of the woods, on top of a mountain, by a lake, or near a river. If you love skiing, there are plenty of rentals near popular ski resorts. Put on your boots and ski to your heart's content! You can also find a secluded cabin rental if you're on an anniversary trip and want to rekindle the romance. The best part is that you don't have to drive for hours to get to these locations. Most of the time, you can find a rental that's only a few minutes away from all the action. It saves you ample time and energy so you can make the most of your vacation. There are rentals for large group getaways, too, so you can invite all your friends and family!
Pet-Friendliness Wins:
One of the hardest parts of traveling is leaving behind your furry friend. Even if you manage to take them along, it can be a nightmare. You have to find a pet-friendly hotel, arrange someone to walk them, and hope that they don't bark too loudly and disturb the other guests. With a cabin rental, you can take your pet along without any worries! You don't have to put them in a kennel or leave them with a stranger. They can run around in the woods, play in the snow, and sleep by the fireplace without a care in the world. You can strengthen your bond with your pet over a hike through the Great Smoky Mountains. You can also find rentals that offer dog-walking services when you are busy exploring the area.
Conclusion: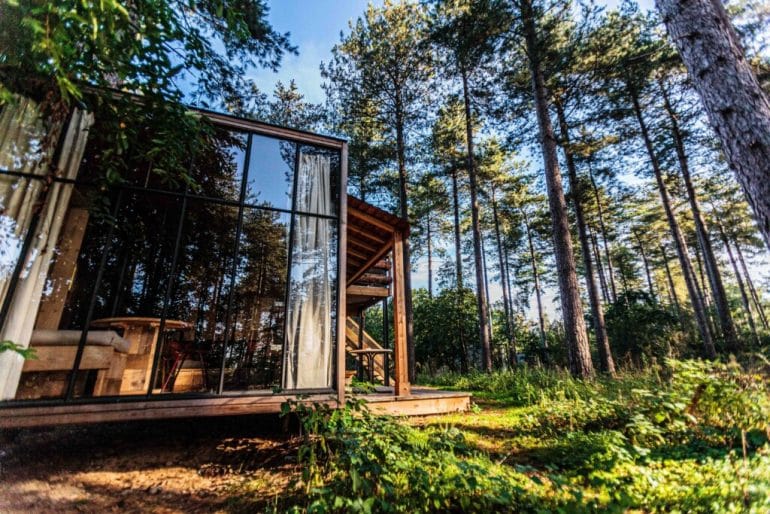 No two travelers have the same definition of a 'perfect' vacation. Some travel to indulge in the busiest nightlife, explore the world's most famous museums, or take part in exciting adventure activities. In contrast, some wish to rejoice in the simple pleasures of life and take a break from noisy city streets and endless meetings. If you find yourself to be in the latter group, then a luxury cabin rental is just what you need! A cabin rental is your home away from home. Pack your bags, load up the car, and hit the road for a vacation you'll never forget. Book your rental today!