With Christmas fast approaching, New York City is gearing up for the holiday with some of the world's most famous displays of holiday cheer. Indulge in a little bit of festive fun by checking out these stunning displays throughout Manhattan.
The Metropolitan Museum of Art (1000 Fifth Avenue): Inside the doors of one of the world's most celebrated museums is one of the city's most beautiful, but under-celebrated, trees. This 20-foot wonder is decked out in beautiful traditional angel figures, while the tree's base is decorated with nearly 70 additional figures arranged in a nativity scene.
Fifth Avenue Holiday Windows: Some of New York's most famous shopping sites turn into veritable beacons of Christmas cheer each December as they set up their famous window displays. Take a stroll along Fifth Avenue from Midtown to the Upper East Side as you browse over-the-top window displays from Lord & Taylor, Saks Fifth Avenue, Bergdorf Goodman, and Henri Bendel.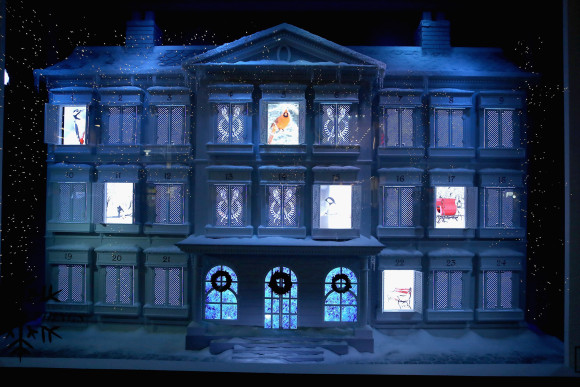 The New York Stock Exchange (11 Wall Street): The Financial District may be all business, but that doesn't mean the neighborhood is devoid of Christmas revelry. The New York Stock Exchange is home to a stunning 65-foot Christmas tree covered in 1,000 strands of lights, countless gleaming ornaments, and topped with a star that stands six feet tall.
Winter Garden Holiday Fest (250 Vesey Street): If you're looking for a flashier lights display this winter, look no further than the Winter Garden Holiday Fest on at Brookfield Place.  On December 3rd, the luxury shopping center is aglow with over 100,000 twinkling lights, in addition to a participant-designed Winter Sleigh Ship and holiday performances. Even if you can't make the lighting, this exciting display is up until New Year's Day.
Rockefeller Center: The city's most famous tree is also its most spectacular. Rockefeller Center's 78-foot spruce has become a symbol of the holiday season around the world, with millions of visitors stopping by to enjoy the massive, festive display for the 84 years it has taken place.
New York City abounds with Christmas cheer this time of year — you just have to know where to look.
Note: This is a guest post by Candace Schaffer; the views and opinions expressed are those of the author. Candice Schaffer works at Knightsbridge Park, a leading digital marketing firm for luxury real estate brands such as Four Seasons Private Residences and Fasano Hotel and Residences at Shore Club.