One of the treats of visiting Spain is drinking Cava, a sparkling white wine, the Champagne of Spain. And while Cava is made through-out Spain, the best Cava comes from the Codorniu vineyards in Catalonya. It's the oldest and second-largest producer of bottle-fermented sparking wine. And it's a great visit.
The story begins in 1659 when a young lady named Anna Codorníu, heir to the property of Cava Codorníu, married winegrower Miquel Raventós. Since then, the Raventós family has been the owner of Codorníu. Anna's surname was retained as the brand name.
Two centuries later Josep Raventós Fatjó produced cava for the first time in Spain using the "Traditional Method" and established a completely new industry in the Alt Penedès region.  After his death in 1885, Manuel Raventós inherited Cava Codorníu and, like his father, completely devoted  the family business to making Cava. The Codorníu cellars at Sant Sadurní d'Anoia were built and Codorníu began producing 100,000 bottles of Cava annually. With demand increasing, construction of a new winery began.
Many of the buildings here were designed by renowned Catalán architect Josep Puig i Cadafalch, second only to Gaudí in creating works in the exciting modernist (art nouveau) style ensuring that Cavas Codorníu was declared a National Historical-Artistic Heritage in 1976. At the Codorniu Cava Winery Tour visitors can enjoy a trip to the cellars, stroll through the gardens, visit the museum and yes, taste some of that cava.
The tour visit begins in Sala Puig "the Cathedral of Cava" where you watch a short video of the Codorniu family history and wine making process.  After the video your guide takes you outdoors and describes the modernism buildings designed by Josep Puig i Cadafalch, followed by a stroll through the beautiful Cordiniu winery gardens.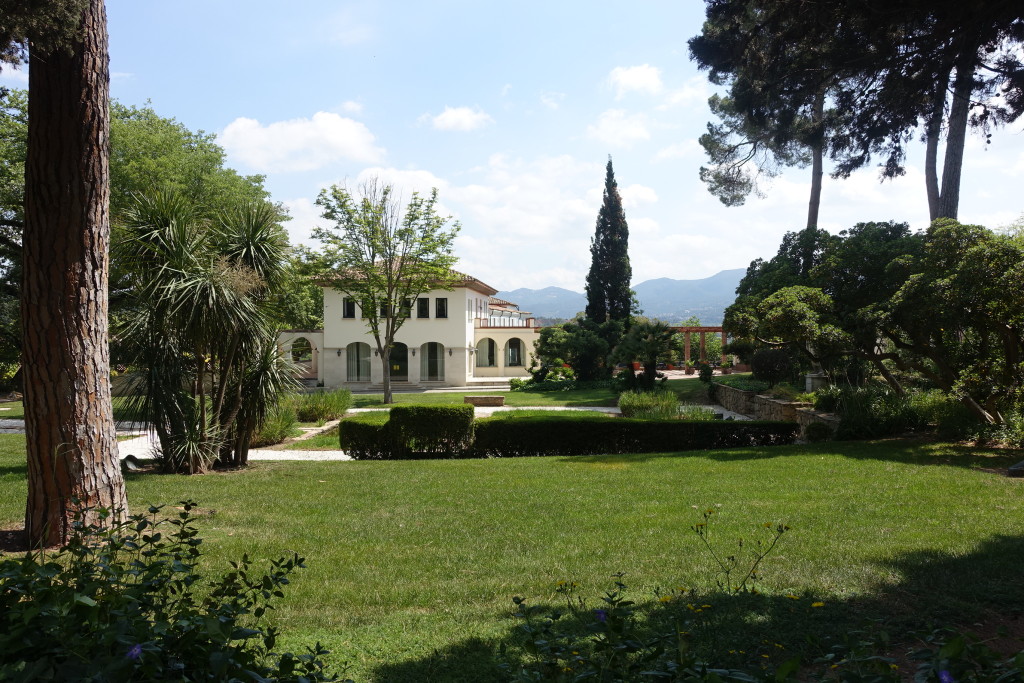 The walk leads you to the cellar grand museum and winery of Codorniu.  They have exhibits of traditional grade presses and fermentation machinery throughout the years.  There's an interactive scale model of the winery and the table of aromas, where you can smell some of the different herbs that are use with the wine to give it that aroma smell.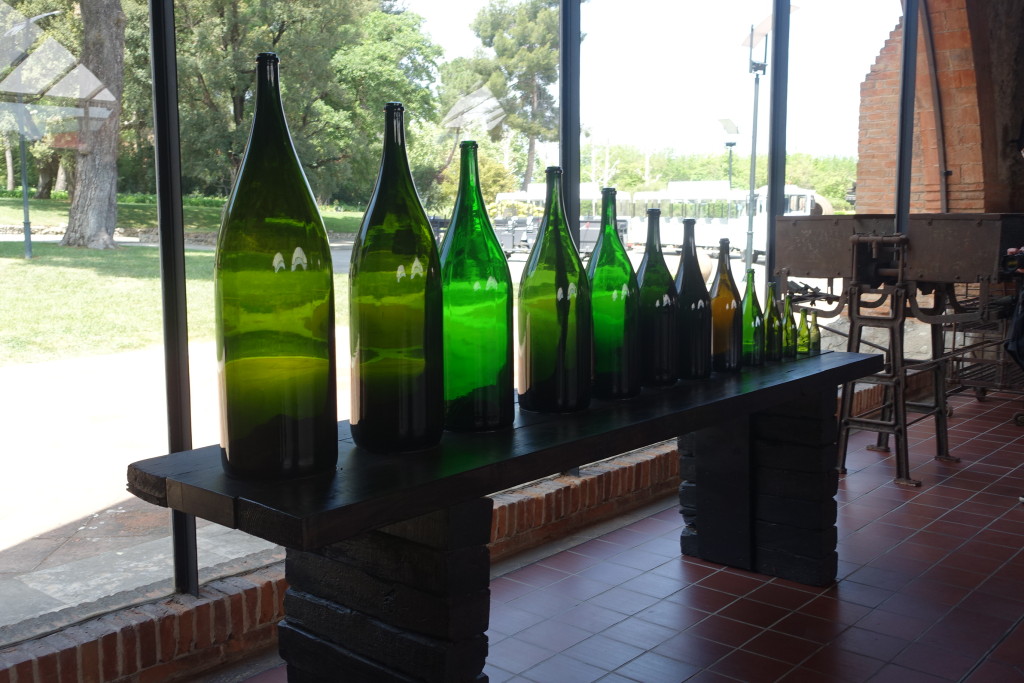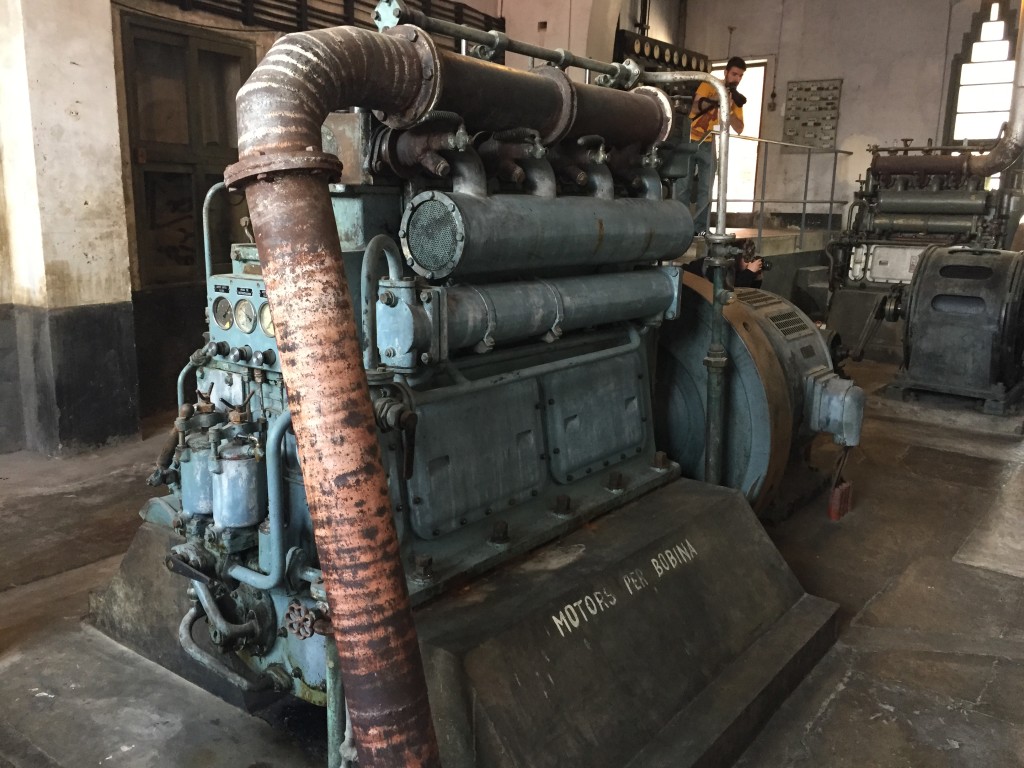 Ever been to a winery that stores more than 100 million bottles? Well, in Codorniu they didn't have natural caves like they do in the Champagne area, so they dug them. I mean, 30 miles of tunnels three stories deep. You tour them on a small electric train, and believe me, the sight of a wall of bottles stretching a quarter of a mile away is unbelievable, especially when you think that until several years ago, they had to turn all these bottles by hand!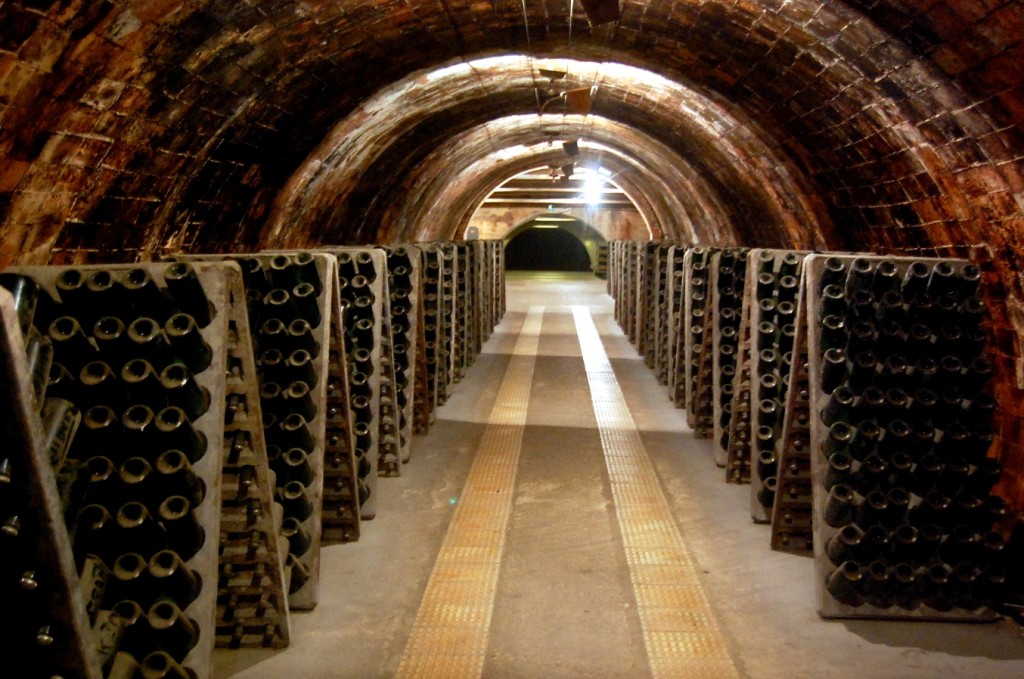 At the end of our tour we got to taste test two cavas from Codorniu's premium range, one rosa and one blanca (rose and white). They were both very tasty and it was interesting to be able to see the whole process of making the cava and then being able to taste the end result!
Today, Codorníu is the leading producer of Spanish Cava and is run by a seventeenth-generation member of the Codorníu family.
Tours are 90 minutes long.
Disclosure – I would like to thank Turisme de Barcelona for providing me with a press for our trip. These are solely my personal opinions/experiences and I was not financially compensated for this post.