Winter can be a truly magical time of year if you're in the right part of the world. We all know the ideal; a white expanse of fresh snow and perfectly formed snowflakes and icicles. While fluffy snow and crystal frost is something of a rarity in the UK, Norway is well known for its incredible array of winter scenery of activities. As home of the Northern Lights, the country is truly beautiful in the winter time.
There are plenty of incredible package holidays from Wexas Limited, but it helps to know what's on offer to inspire you. Here are some of the best places to visit to discover the true magic of winter in Norway.
Who hasn't heard of the Ice Hotel? Located in Kirkenes in the North, the ice hotel is freshly constructed every year, carving rooms, a bar and even a chapel out of the snow and ice. Visitors don't have to worry about being cold, as the beds come with reindeer fur covers, and you can take in the carved decorations and ice sculptures! The Ice Hotel is the very definition of winter magic as well as the height of luxury, and a must or anyone wanting to experience Norway.
Norway in winter is a very popular attraction for tourists, and with good reason. The season of winter is a big time of year for Norway, and there are events on every month from December to January, from markets to ice sculpting. The winter festivals are a great way to see Norway at its best and really immerse yourself in the culture.
Svalbard
Svalbard is ideal for people who want to indulge in some winter sport like skiing, cross country snow-shoeing or even dog sledding. What could be more magical than speeding through the snow-capped mountains and taking in the beautiful sights around you? This archipelago, located in the Arctic Ocean, is a must for people looking for a unique and memorable experience in Norway.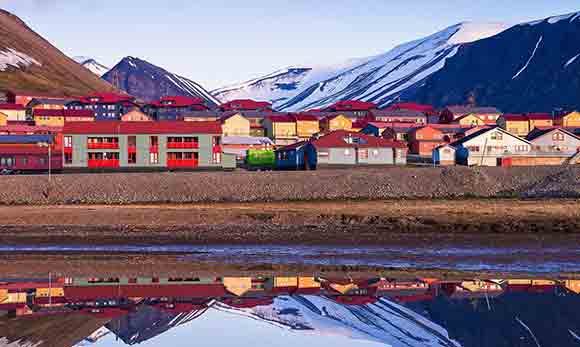 The North Cape
Also near the Svalbard islands, visiting the North Cape is not unlike visiting the end of the world. The North Cape is one of the best locations to see the infamous Northern Lights at their finest, and is also ideal for people that want to experience the midnight sun and see what night time so far up North is truly like. You'll only be 200 miles from the North Pole, and can say that you've been to Europe's most northerly point!
Norway is a country of many delights and wonders, and an ideal spot for anyone looking to experience a true winter wonderland.
Disclaimer:  This post was made in collaboration with Wexas Limited.