Why do we go on vacations? It seems self-evident, doesn't it? At a glimpse, most would say to get away from our jobs, to give ourselves a break through a change of scene. While these things are true, being away from work or changing locations isn't what makes a great vacation. When I look back at my fondest trips, the key ingredients to their success was how the time was spent and what I took away from them after: they gave me the chance to spend time with my loved ones without that constant, nagging feeling that I ought to be working.
At home, it can be difficult to spent quality with our friends, family, or even spouses. We have so much work and responsibility that we fail to justify indulging in what really makes us happy! A trip away from all those harrowing disruptions and reminders of our duties ensures that we can give those treasured people in our lives our full attention. And while it's always tricky to find activities that satisfy everyone, Vail Resorts has a bit of everything to guarantee an ideal vacation.
Vail Resorts has a number of incredible spots, but Beaver Creek is a family-favorite. Having been there a few times myself, I find the atmosphere there to be perfect for large families and couples, especially during Winterfest! In the month of December, holiday-themed performances and parades take place until the 31st. There are plenty of activities to try out and ski trails to explore- there's also the added bonus of free, freshly-baked chocolate chip cookies that are served during the afternoon at the bottom of the slopes (did I mention they were warm, too?). The town of Beaver Creek is designed with entertainment for all in mind; after a day of swerving and sliding in the snow, you'll have a hard time hanging on to your worries.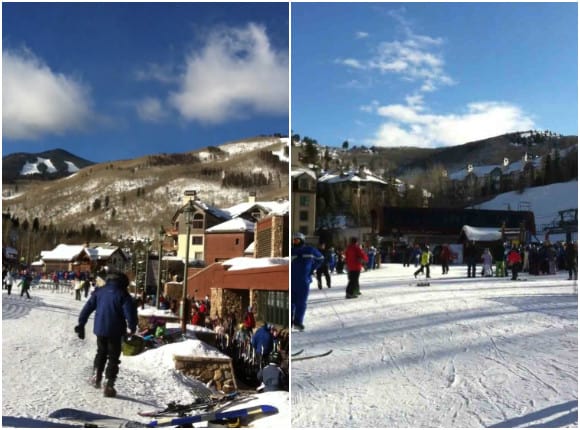 For those who prefer to stay indoors, there's also plenty of shopping and stellar spas to keep you both busy and relaxed. You can take your pick from the Allegria Spa, the Bachelor Gulch Spa, and Spa Struck. If you're looking to warm up with a glass of something sophisticated, Winter Wine Excursions is comprised of a fun snowshoe tour and Allie's Cabin Wine Dinners invites guests to enjoy a series of celebrated wines while settling in on-mountain cabins. On Thursday nights, fireworks can be viewed at these cozy cabins during the gourmet five-course dinner.
So, what are you waiting for? A vacation on the slopes is the perfect way to recharge while connecting with the ones who matter most.
This is a sponsored conversation written by me on behalf of Vail Resorts. The opinions and text are all mine.
Pin This!
Save