In my previous trip to Cuba I didn't get the chance to visit Trinidad.  This time around I told my family that I wasn't leaving without seeing the town that everyone raves about.  Especially since the town of Trinidad was celebrating it's 500 year anniversary this year. Trinidad was founded in 1514 and declared a UNESCO World Heritage Site in 1988. We started our journey early in the morning knowing that we had a three hour car ride from Placetas. Trinidad is located on the southern tip of the island.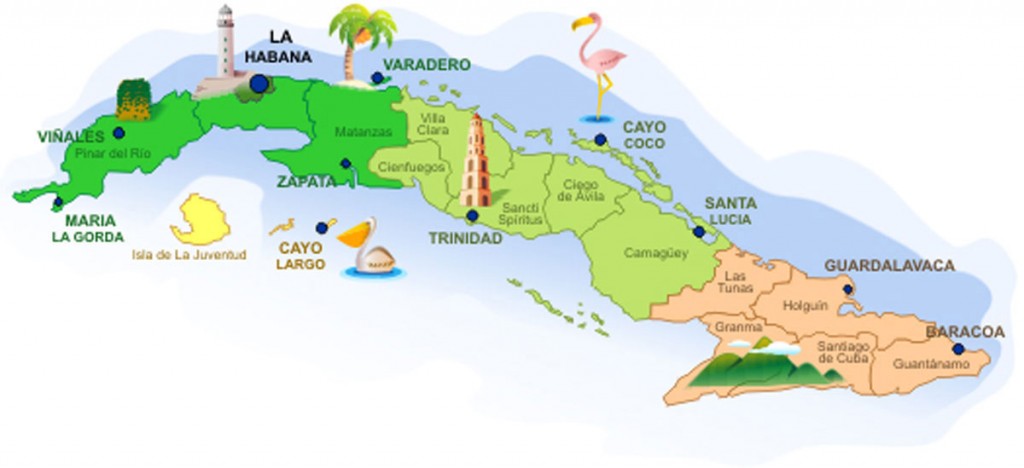 Accommodations

We planned on staying only one night but more would have been better.  I left the accommodations arrangements up to my Cuban cousin, which worried me a little when he mentioned that we were staying in a room that was only $25/night in Trinidad.   What we call standard accommodations in the States are a little different than Cuba's standards accommodations. When we arrived on this little cobbled stone side street, the first thing that I noticed was that the bus terminal was next door.  From the location and the white exterior doors, it was hard to imagine that Hostal Casa Nelson  was a B&B.
The Hostal Casa Nelson
As we walked in, we saw that all the furniture in the lobby dated back to the Victorian era.   We were told that our rooms were ready.  We walked towards the back of the building and up a flight of stairs which had a nice mural painted on it. The upstairs had four rooms each different from the other and each with its own private entrance.  My aunt and I shared a double room. The room was surprisingly large with a wall a/c unit and a small refrigerator.  The bathroom was very clean and had two clean towels hanging.   It had no soap and some toilet paper.   We were glad that we brought both with us.   My other cousin's rooms were smaller with just a queen bed.
Just outside the rooms was a nice sitting area with tables.   Upon checking in, we were asked if we wanted to have dinner at the house. They asked each of us what we wanted to eat and at what time we wanted it served. That evening as we walked outside our room we found the table all set for dinner.   We enjoyed a delicious meal and a bottle of wine. Breakfast was served the next morning at exactly the time we had specified.  I have to give my cousin credit for suggesting Hotel Nelson Casa in Trinidad. The owners are very friendly and gracious to us during our stay.   It's walking distance to all the Museums and Plaza Mayor (Town Square).  We couldn't have asked for a better place to stay.  I would highly recommend it if you plan on visiting Trinidad, Cuba.
Plaza Mayor is the  historic town square of Trinidad. Around it are many striking buildings including the Museo Romantico (my favorite), Museo de Arquitectura Trinitaria and Church of the Holy Trinity.   The Plaza Mayor itself is divided it into four gardens separated by walking paths.  Cobbled streets surround the square, separating it from the surrounding buildings.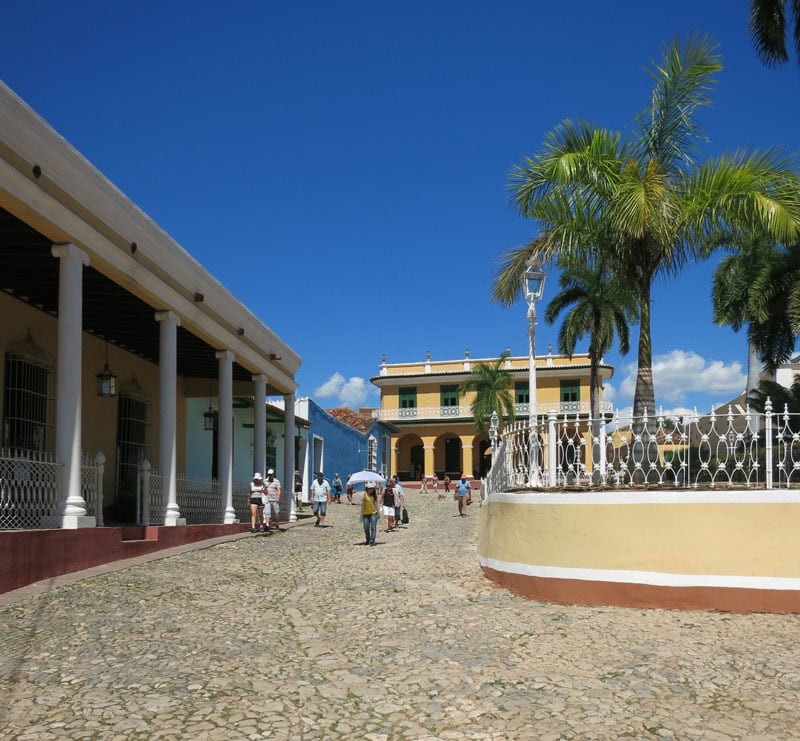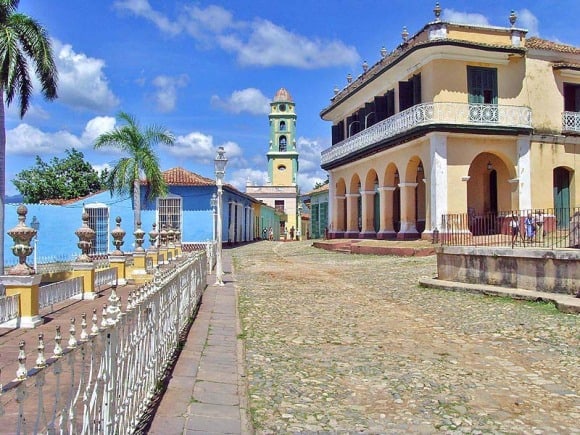 Museums
Museo Romantico (Romantic Museum) is a mansion owned by one of the richest families (Brunet Family) in the colonial era.   The house dates back to 1808 and is filled with an abundant of relics from all over the world.
Museo de Arquitectura Trinitaria is on the southeastern side of Plaza Mayor in a museum showcasing upper-class domestic architecture of the 18th and 19th centuries.  It was once the residence of the wealthy Iznaga family.  It was closed during our visit so I wasn't able to get to visit inside.
The town of Trinidad has it all from its colorful buildings to lively entertainment in the evenings around Playa Mayor.   If you love to dance, checkout Club Las Chevas.   It's a disco inside a cave.
Trinidad's picture-perfect location, between mountains and the Caribbean coastline, also offers an abundance of natural attractions. For those who like the outdoors, there's the chance to climb the mountains of the nearby Sierra del Escambray, refresh yourself at the immaculate Ancón Beach, or go bass fishing in the Embalse Zaza.  We stayed in the town this trip but when I return, I look forward to exploring the natural attractions.