The beautiful Spanish island of Ibiza is well known for its stunning beaches, historic towns, and vibrant social scene. You will quickly discover how spoiled for choice you are when it comes to deciding where to spend your time relaxing and enjoying the island vibes.
If a quieter, more luxurious holiday with your family or that special someone is what you are seeking, head to Santa Eulalia del Rio. This is Ibiza's third largest town and it has an established reputation as the island's gastronomy and cultural center. Life in Santa Eulalia is slower which makes it an ideal place to find ultimate relaxation in Ibiza.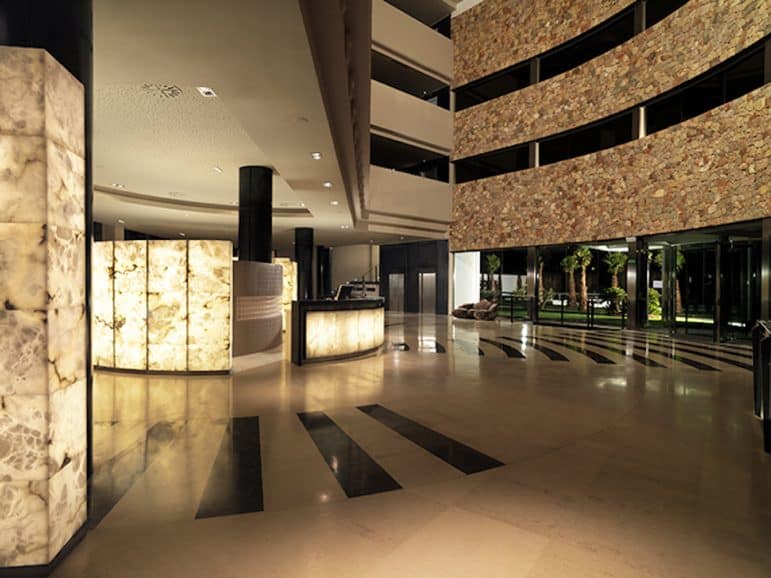 The Aguas de Ibiza Lifestyle & Spa Hotel is the perfect place to base yourself during your stay in Santa Eulalia. This 5 star, eco-luxury hotel offers guests an oasis in Ibiza. Their main goal is to offer a space to refresh yourself, rest, and restore wellbeing. You will find excellent views of the Mediterranean throughout this luxury boutique hotel and three pools to choose from if you prefer to stay close to the property and enjoy the wonderful service provided by their staff.
But don't forget to explore all of what Santa Eulalia has to offer. If you're interested in an afternoon of high-end shopping and fine dining, head to Marina Santa Eulalia. There are boats of all shapes and sized docked at this picturesque harbor where both tourists and locals come to enjoy a world class marina.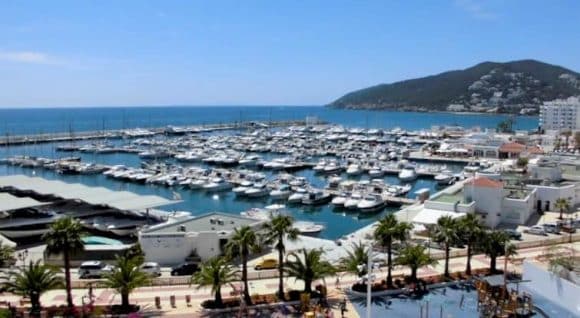 One of the main attractions of Marina Sant Eulalia is the shopping area which also includes nearly 20 restaurants. An impressive array of international cuisine is offered here, including Mediterranean, Italian, Asian, German, British, and more. Gastronomy at its finest!
While you are out and about, take time to stroll along the beautiful, palm-lined promenade that runs the length of the sandy beach. If you need a break from the sun, pay a visit it to some of the contemporary art galleries sprinkled throughout the town. For those history buffs, head to the fortified 16th century church of Puig de Missa which proudly sits at the top of a hill above the town.
The Spa at Aguas de Ibiza will definitely be calling your name after a long day of exploring. Their highly specialized team at the Revival Spa by Clarins provide an array of treatments ranging from health and beauty. Many natural local products are used in these treatments as well. You will leave feeling properly pampered and rejuvenated.
One of the hottest restaurants in town is actually located at Aguas de Ibiza Hotel. ViCool is a renowned restaurant on the island which is run by well known Spanish chef Sergi Arola. Enjoy traditional Spanish tapas that are reinterpreted and presented in a modern and different way. The result is simple dishes perfect for snacking by the pool or to share in the evening with a nice bottle of wine.
Santa Eulalia del Rio is the ultimate place in Ibiza to discover relaxation, fine dining, culture, and luxury services.
Save
Save