Miami is well known for its white sand beaches and delicious dining destinations.  Although you will find a Cuban restaurant or cafeteria in almost any corner of Miami, the best place to get a traditional Cuban meal in Miami is Versailles Restaurant.
One of South Florida's most iconic culinary landmarks and considered "The World's Most Famous Cuban Restaurant", it has been serving tasty Cuban cuisine to the South Florida community and tourists for the past 43 years.  After it opened its doors in 1971, Versailles quickly became the gathering place and unofficial town square for Miami's Cuban exiles. Today, it remains the unrelenting gauge of the community's pulse.
We were traveling to Miami today and I was in the mood for a traditional Cuban meal and said to my husband, "let's go have lunch at Versailles".  When we arrived it was right before the lunch crowd and the place was buzzing.   We had a choice of eating in the sit down restaurant or gabbing a quick bite or pastries in their bakery next door.  We opted to have a sit down lunch in the restaurant.    They were still serving breakfast.  I was in the mood for a Cuban Medianoche (Midnight) sandwich. A Cuban Medianoche sandwich consists of roast port, ham, mustard, Swiss Chess, and dill pickles.   My husband went for the traditional egg omelet.  The food is genuine home made Cuban food "perfection" and so satisfying.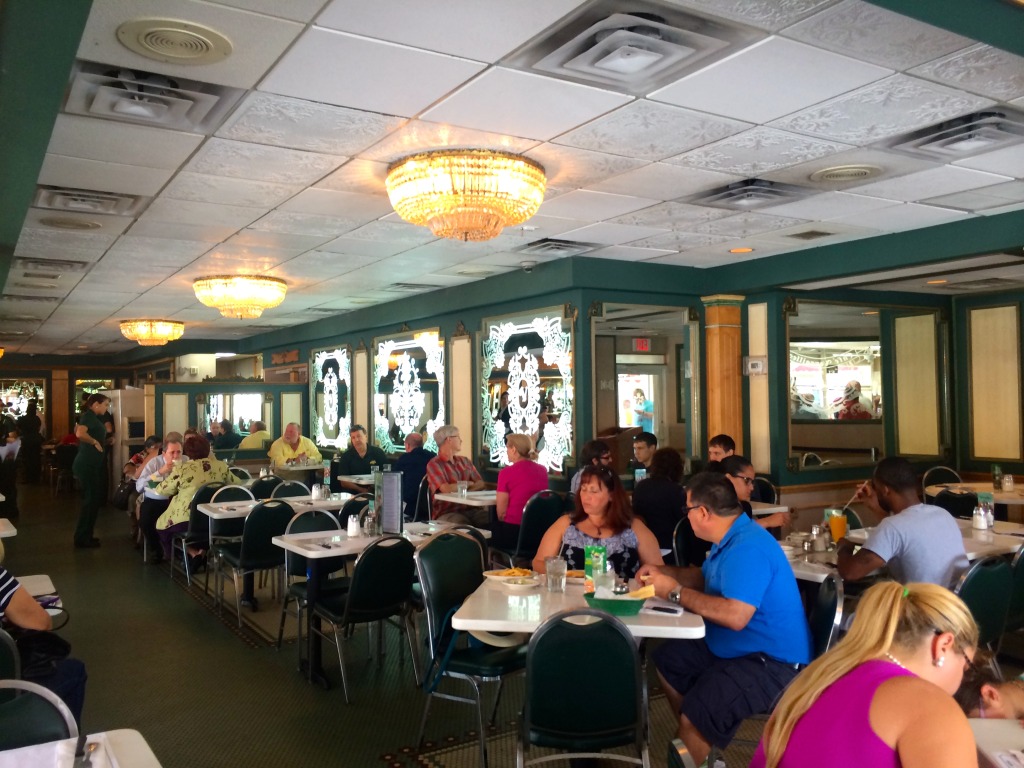 The food was modestly priced and you get a ton of food for the price. Sharing is highly recommended. For example I've ordered a Cuban Media Noche sandwich, and John ordered a egg omelet and it came out to $16 for both our meals plus drinks.   I  know folks that commute from locations outside of Miami only for the croquettes from Versailles! Wash that down with a steamy "cafe con leche" (shot of Cuban coffee combined with whole and evaporated milk plus sugar).  I imagine that may be the Cuban equivalent to milk and cookies. If you need a full meal, then try out their chicken with yellow-colored rice, best-known as "arroz con pollo".
After lunch we walked over to Versailles Bakery.   I love Cuban pastries but have a hard time finding them where we live.  So when I get the chance to buy my favorites pastelitos de guava and the capuchinos, I'm really happy.  Capuchinos are those little yellow cone-shaped sponge cakes you see in just about every Cuban bakery. These delicious dessert cakes supposedly got their name because the shape looks a lot like the headgear (a hood really) worn by the Italian Capuchin Monks.
Whenever there's major nationwide or even neighborhood news within the Cuban community, journalists go to Versailles to meet with the locals who hang around just outside of the cafeteria window "La Ventanita" chatting about the latest community happenings.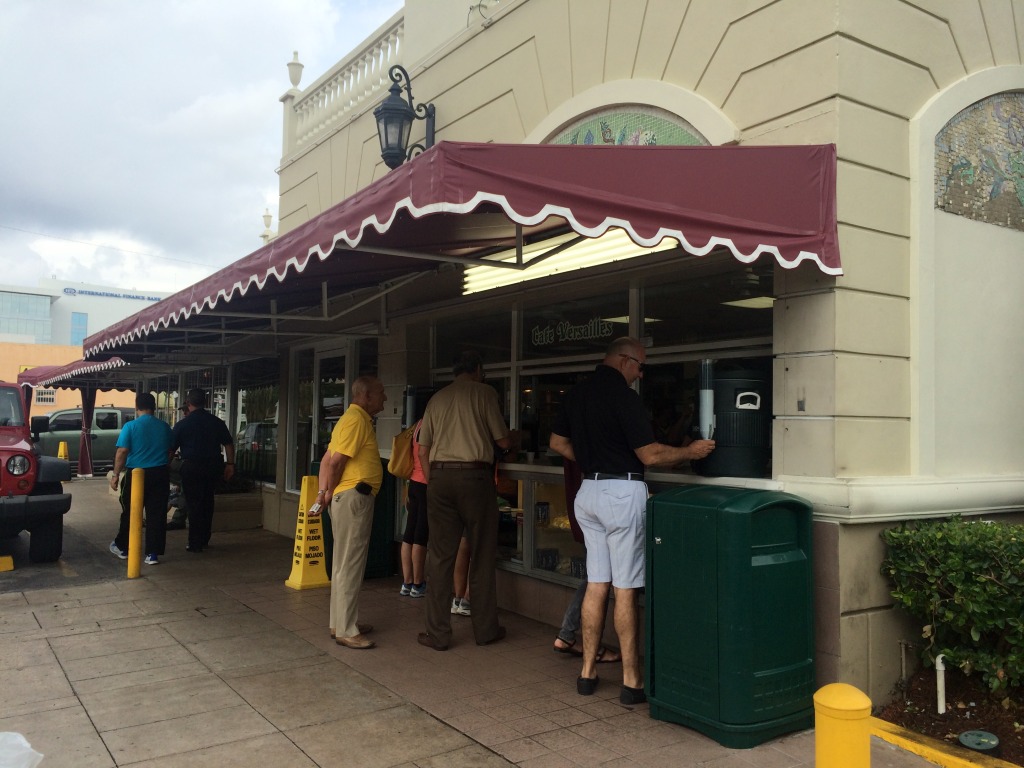 The Cuban exile community continues to think of the Versailles Restaurant in Miami as the best place to go for traditional Cuban food and as the focal point for the community.