Hanging along the walls in the front courtyard and inside the upper church are national mosaics of Mary that were donated to "The Church of the Annunciation" from almost every country around the world.   There are 43 national mosaics along the south and west walls of the church.
What's so intriguing about this Annunciation display is that each mosaic bears the characteristics of the contributing nation.
For example, the Chinese Mary seems like a Chinese lady, while baby Jesus Columbia looks South American.  It is interesting to see how each nation visualized the annunciation in their own local eyes.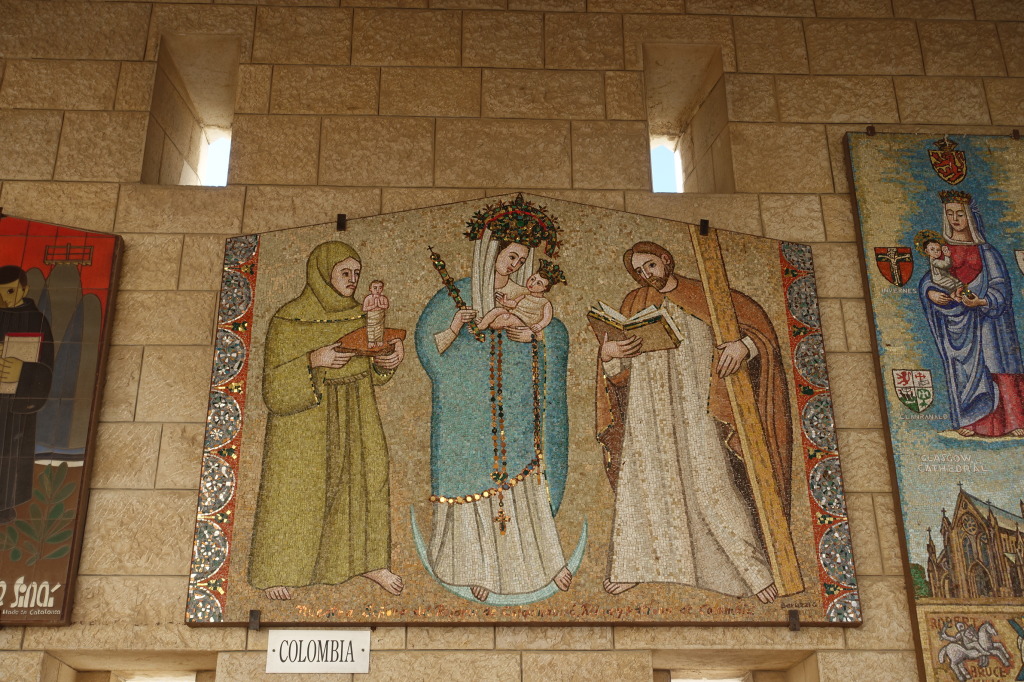 The display of international annunciations sneaks up on the visitors.  Of course, we are all there to see the church.  But, after a few minutes, all the tourists are looking for the ones from their own country.  And everyone admires the ones from each country. It fires the imagination to see how the different peoples of the world envisage Mary in their own image.
Thanks to National Geographic Expeditions, and Meiji Tours for taking us around, and the fun, informative tour.