Virtually every neighborhood in New York has its niche, from the gilded pre-war luxury on the Upper East Side to the hustle and bustle of the Financial District. However, when you're eager to enjoy the best art, entertainment, outdoor spaces, food, and real estate the city has to offer, no area comes close to the East Village. Long heralded as haven for creative types, this downtown enclave is one of New York's most desirable neighborhoods, and with good reason. If you find yourself in the East Village this weekend, here's how to make the most of this unique and vibrant neighborhood:
Get in a workout at Body Evolutions | 266 East 10th Street
If you're not lucky enough to have a great workout space available to you right inside your own building, like the residents of luxury condos like Steiner East Village, you can still start your weekend off on the right foot by hitting up one of the many gyms that call the East Village home, like Body Evolutions. Unlike traditional workout spaces, this Pilates and gyrotonic gym is all about improving your mind as well as your physical form. Focused on helping you relax and get in touch with your body, Body Evolutions' classes are as fun as they are effective — don't be surprised if you see greater muscle definition and improved flexibility in just a few sessions.
Check out the art at the New Museum |235 Bowery
Not all of the city's best art is uptown these days. The New Museum has turned the East Village into one of the city's best destination for visual art, with a never-ending array of celebrated artists, from Raymond Pettibon to Carsten Holler, showing their work here. Drop in on a weekend and you can enjoy programming like film series, lectures, or the occasional party in this unique space.
Take a stroll through Tompkins Square Park | 7th Street and Avenue A
Stretch your legs by taking a walk through Tompkins Square park when you're finished at the museum. A stunning oasis in the center of the city, Tompkins Square Park has long been a haven for the humans of New York and their furry friends alike. Bring your kids to check out the park's two playgrounds, drop in for a game of chess, or catch a performance at one of the annual events hosted here, like the Charlie Parker jazz festival.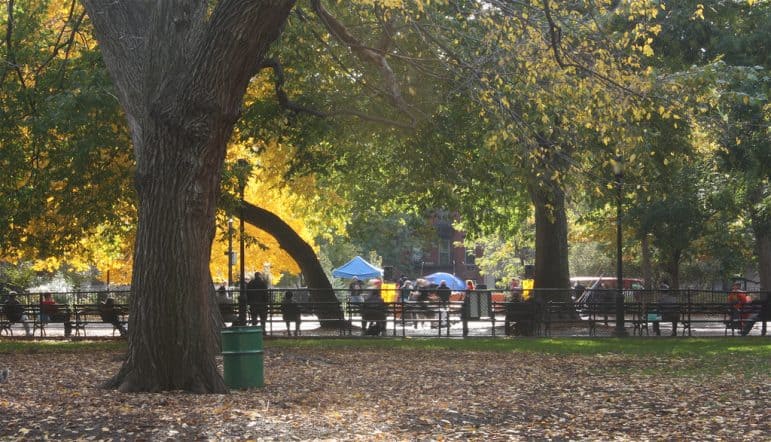 Enjoy a meal at Prune | 54 East 1st Street
If you can get a table, make sure to check out Prune when you're in the East Village. Helmed by owner and chef Gabrielle Hamilton, who has won countless accolades for this intimate eatery, Prune has become one of the city's most celebrated restaurants during its 18 years in business. While you're here, make sure to try the grilled pigeon with parsley vinaigrette, the fried baby artichokes, and the apricot tart with almond cream, as well as one of Prune's perfectly-prepared cocktails, like the cayenne-infused Hot Toddy.
Grab some drinks at Alphabet City Beer Co. | 96 Avenue C
End your night on a high note by heading to Avenue C for a few drinks at Alphabet City Beer Company. A paradise for craft beer connoisseurs, this quirky bar has become a go-to spot for locals and visitors alike, thanks to the 350 bottled and canned craft beers and 12 taps they have here. Cozy up with a drink in one of ABC's comfy leather chairs or at the bar's long communal table and you'll feel at home in no time.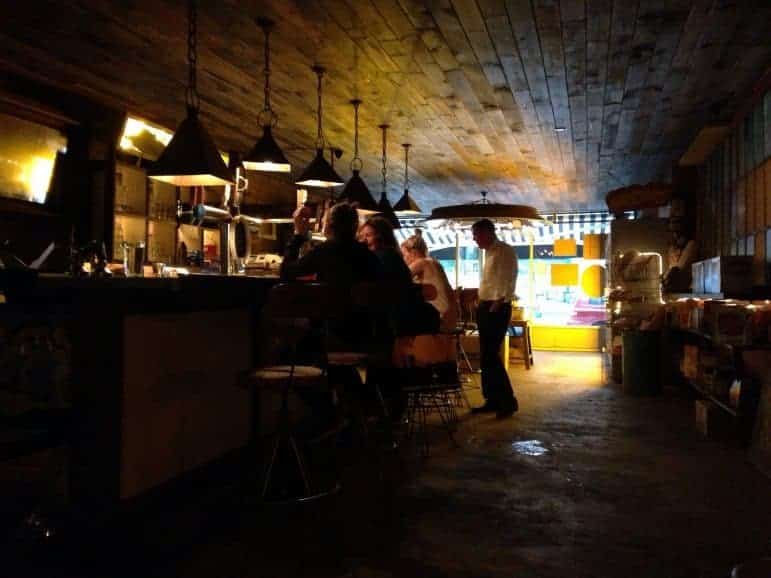 Whether your passion is great art or the great outdoors, you'll find just what you're looking for in the East Village. Home to some of the city's premier talent and most engaging social scenes, there's no neighborhood quite like it anywhere in the world.
Note: This is a guest post by Candace Schaffer; the views and opinions expressed are those of the author. Candice Schaffer works at Knightsbridge Park, a leading digital marketing firm for luxury real estate brands such as Steiner East Village.  
Pin This!