Taking a road trip is a fantastic way to see this great country in all its guises at your own pace. And before you set off, you want to ensure that you've packed all the essentials to maximize your enjoyment. And because restrictions for luggage weight or liquids do not constrain you, you have the freedom to pack thoroughly. No worrying about trying to buy what you've forgotten when you arrive; head onto the open road and relax.
#1 Breakdown Cover
Before heading out on a road trip, ensuring you have a good breakdown cover is vital because nothing like going nowhere puts a damper on a road trip. You can get breakdown cover a few ways, the main one being as a stand-alone policy or included in your car insurance. Getting cheap cover is fine if you're guaranteed someone can come to you, but not okay if you're two states away from help. However you choose to get it, check that it suits your trip's needs, and look particularly at the service areas if you're going interstate.
#2 Tech Gadgets
Even if you're looking to get off-grid during your vacation, you'll need to take a few tech gadgets with you for emergency use. Ensure that you have a cell phone and charging device to contact help if needed. Pack a portable generator if you're taking all the gadgets with you or like some home comforts while camping out. Generators have come a long way in recent years so that they're smaller, quieter, and with solar power less smelly making them ideal for taking away. 
#3 Food
Car trips, for obvious reasons, involve spending a lot of time sitting in the car, and passengers get hungry. Taking a selection of car snacks is essential to everyone's comfort during any reasonably lengthed journey. Be sure to pack extra food and water in case of breakdowns or other unforeseen delays. 
#4 Emergency Supplies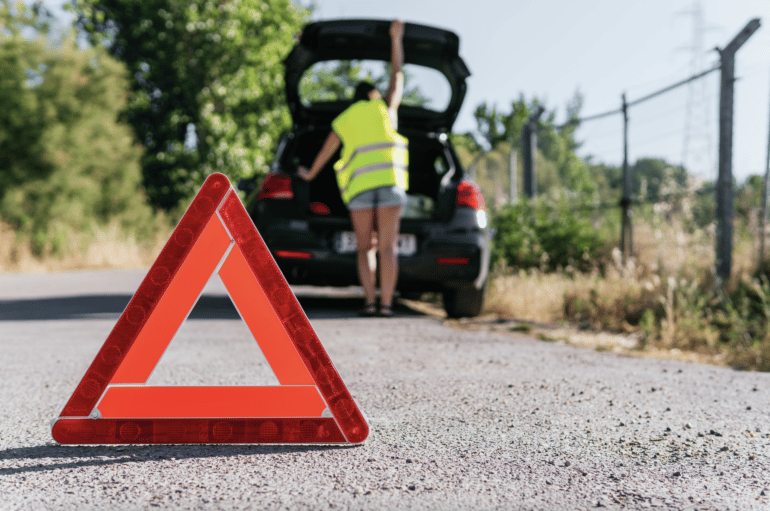 As well as emergency rations, having emergency supplies on board is a necessity. A first aid kit lets you treat minor injuries and illnesses while staying on the road. Add a breakdown kit with a waterproof torch, reflective triangle, and small shovel, plus a spare tire, jack, and associated tools. Paper maps may be old school, but plenty of remote areas have poor cell reception and ambiguous street signage. Getting caught out on the road isn't fun, but it needn't be a disaster.
#5 Clothing
Part of the charm of a car trip vacation is the flexibility and spontaneity they allow. Packing a variety of clothing ensures you're covered for any eventuality. Wear comfortable clothes while driving, then dress up for a night in the city, or dress appropriately for hiking to a stunning waterfall. The world is yours to explore, so ensure you're suitably attired to do so.
Load up the car and hit the road, secure in the knowledge you have all the essentials for a fantastic trip exploring the world around you.